Pray according to the will of God to have your prayers answered.
"This is the confidence we have in approaching God: that if we ask anything according to his will, he hears us. And if we know that he hears us–whatever we ask–we know that we have what we asked of him." (1 John 5:14,15)
God answers our prayers according to His will (and according to His wisdom, His love for us, His holiness, etc.). Reading the Bible, the written Word of God, is the best way to know the will of God.
I've learned to pray as I read the Bible, turning the Word of God into prayers. For example, when I read James 5:16 – "The effective, fervent prayer of a righteous man avails much." – I might pray "Lord, bless me to be righteous in Your eyes and teach me to pray effective, fervent prayers. When I read Proverbs 22:4 – "By humility and the fear of the LORD are riches and honor and life." – I might pray "Heavenly Father, bless me to be humble and to have a healthy fear of You."
Why doesn't God answer some people's prayers? It may be because they don't have a relationship with God. They may know that God exists, and they might even worship God from time to time, but they don't have a personal relationship with Jesus. Another reason prayers go unanswered is that people aren't abiding in Jesus on a regular basis. O, they might cry out to God for help when a storm comes, but most days they don't even acknowledge God is out there. Jesus promised "If you abide in Me, and My words abide in you, you will ask what you desire, and it shall be done for you." (John 15:7)
God has offered to answer the prayers of His children (those who have received Him into their lives and seek to follow Him). He asks us to take any concerns to Him in prayer and he will act upon it according to His will.
Do you know what to pray for?
What one step can you take to see more of your prayers answered?
Prayer Power
Father, I pray for everyone reading this message, that you will draw them nearer to You. Bless them to better understand Your will so that they can know what to pray for. Teach them to pray in the spirit. For those who don't know You personally, open their eyes of understanding to recognize they are a sinner and need a Savior (Jesus) to have eternal life. For those who do know You but aren't abiding, teach them how to seek Your kingdom and righteousness first each day. Bless them with friends to encourage them to have a close walk with You. For those people who are already following You as Your disciples, take them to the highest level – to become Your bond-servants. Thank You Jesus. Amen.
Links of the Day
Does God Answer Our Prayers? [http://www.everystudent.com/wires/prayers.html]
Plan of Salvation [http://www.allaboutgod.com/plan-of-salvation.htm]
Your Daily Blessing News
To have your prayer life advance by leaps and bounds, read prayer books. Since my family is my first ministry, my favorite prayer books are The Power of a Praying Husband, The Power of a Praying Parent, and The Power of a Praying Wife, all written by Stormie Omartian [http://www.stormieomartian.com]. I read and listen to these over and over and over. Stormie has written some of the most practical prayer books on the market.
Other sites of interest:  Pray Magazine [http://www.navpress.com/Magazines/Pray]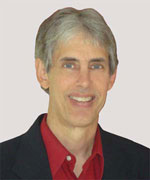 Joseph
Joseph Peck, M.D.
The Time Doctor
Empowering Dreams
Author, I Was Busy, Now I'm Not
www.empower2000.com
Connect – BE Blessed To Be A Blessing
LinkedIn: http://linkedin.com/in/thejournalguy
Facebook: http://facebook.com/thejournalguy
Twitter: http://twitter.com/thejournalguy

SHARE YOUR VICTORIES below!
It is easy, fun, and will inspire others.
There is tremendous power in a testimony. "And they overcame him (the devil) by the blood of the Lamb and by the word of their testimony." – Revelations 12:11
Caring/Sharing
Poem by Hugh Traulsen
If you dare to care, then share!
If you share, pay heed!!
God will reward every good deed!!!