Wealth Secrets of the Rainforest
"Before wealth manifests itself in tangible form, it exists first and foremost in an intangible form." – Michael Pink
"Do not labor for the food which perishes, but for the food which endures to everlasting life, which the Son of Man will give you, because God the Father has set His seal on Him." Then they said to Him, "What shall we do, that we may work the works of God?" (John 6:27-28)
What good seeds are you planting?
What environment are you planting them in?
We continue with our series "Working Smarter, Not Harder."
Wow! God did some incredible things following yesterday's message titled "UNCOMMON Social Marketing – Web 2.0." The web truly is the greatest business tool of the 21st century.
Yesterday morning's message mentioned that Dr. Jerry Graham and I were officially launching our Empower 2000 Bronze membership later that evening. I also mentioned that God is opening a BIG door to teach "UNCOMMON Social Marketing" to junior college and college students.
Well as God would have it, Georgia Willis Fauber was the very first person to become an Empower 2000 Bronze Member. Then through a series of very peculiar circumstances, Georgia ended up being a panelist on our very first Social Marketing webinar.
I barely knew Georgia and actually first met her about 1-2 months ago on a Marching Through Culpeper prayer call. I was humbled to learn about Georgia's heart for college students and education overall. I was humbled to learn that Georgia was the first woman to serve on the UVA Board of Visitors in 50 years. Here are just some of Georgia's outstanding qualifications:
UVA Board of Visitors Emerita
UVA National Committee on University Resources
UVA School of Engineering & Applied Science Board
UVA School of Nursing Board
UVA Women in Leadership & Philanthropy Committee
UVA Co-Chair, Historic Preservation
Virginia 4-H Foundation Board
President, FRIENDS Of Cliff Asbury, Ltd.
As I was attempting to prepare this devotional early this morning, the Holy Spirit led me to Michael Pink's website http://SellingAmongWolves.com. From there I was led to Michael's blog. While there I came across some of Michael's teachings about the "Wealth Secrets of the Rainforest." Here is an excerpt. See today's Link of the Day for more.
"Before wealth manifests itself in tangible form, it exists first and foremost in an intangible form. What we see with our natural eyes is a manifestation of something that first existed in an unseen state. The rainforest we see was once a seed we didn't see. In our lives, everything is "twice created" — first in your mind, then in physical form. If you go through life only seeing the effect or the outcome but never discern the cause of things, you will live at the mercy or lack thereof of those who see into both worlds and move freely between them.
Wealth is first of all an internal possession. If you don't have it on the inside, you will never have it on the outside. You can only manifest in life what you possess on the inside. Nothing more. The life you lead on the outside is a reflection of the things you believe and the truths you understand on the inside."
Prayer Power
Heavenly Father, it is so beautiful to watch You conduct Your beautiful symphony. Thank You for the role You allow each of us to play in Your orchestra. May we be in tune and in synch. Thank You Jesus. Amen.
Link of the Day
Wealth Secrets of the Rainforest – Blog entries by Michael Pink
Blessings to apply the wealth secrets of the rainforest!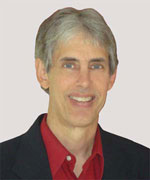 Joseph
Joseph Peck, M.D.
The Time Doctor
Empowering Dreams
Author, I Was Busy, Now I'm Not
www.empower2000.com
Connect – BE Blessed To Be A Blessing
LinkedIn: http://linkedin.com/in/thejournalguy
Facebook: http://facebook.com/thejournalguy
Twitter: http://twitter.com/thejournalguy

SHARE YOUR VICTORIES below!
It is easy, fun, and will inspire others.
There is tremendous power in a testimony. "And they overcame him (the devil) by the blood of the Lamb and by the word of their testimony." – Revelations 12:11
Caring/Sharing
Poem by Hugh Traulsen
If you dare to care, then share!
If you share, pay heed!!
God will reward every good deed!!!