Walk Thru the Old Testament
"The Bible, the whole Bible, and nothing but the Bible is the religion of Christ's church." – Charles H. Spurgeon
Now behold, two of them were traveling that same day to a village called Emmaus, which was seven miles from Jerusalem. (Luke 24:13)
Have you ever taken a walk through the Bible?
Walks are Biblical. If you are like me, you love to take walks – with your spouse, a friend, or even alone, just you, your thoughts, and God. Walks help you slow down, eliminate distractions, think more clearly, and appreciate the beauty around you.
This past Sunday morning on the Thanksgiving weekend, the Holy Spirit led me to completely review a wonderful booklet called "Walk Thru the Old Testament." Then He prompted me to dedicate five devotionals to this topic.
I received my "Walk Thru the Old Testament" booklet on April 30, 2006 when I participated in my very first "Walk Thru the Bible" seminar. The instructor and seminar were outstanding. They had a much greater impact on me than I realized at the time. I had actually decided not to attend the seminar, but my pastor outsmarted me when he had the seminar instructor teach in place of his sermon.
Walk Thru the Bible seminars are designed to draw you closer to the Lord by drawing you deeper into His Word. As Your intimacy with Scripture grows, so will your love and devotion to the Lord. The seminars help establish a framework in which to place all your knowledge of the Bible.
Some of the goals of the Old Testament seminar are:
1) Walk through the major people, places, and events of the Old Testament
2) Arrange the major people, places, and events in chronological order
3) Locate the major geographic movements of the Old Testament
4) Know the key words for the Old Testament books of history
5) Rekindle your desire to read the Bible and pray daily
Prayer Power
Loving Father, thank You for all the times You have ordered my steps to lead me in Your ways.  Thank You for re-directing my plans to allow me to participate in one of the Walk Thru the Bible seminars. Thank You for that wonderful ministry. May you bless and multiply that ministry to impact every nation of the world. May those who receive this message draw closer to you to by diving deeper into Your Word. Thank You Jesus. Amen.
Link of the Day
Walk Thru the Bible [www.walkthru.org]
Blessings to have a framework in which to place all your knowledge of the Bible!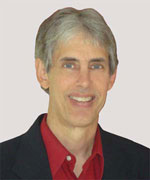 Joseph
Joseph Peck, M.D.
The Time Doctor
Empowering Dreams
Author, I Was Busy, Now I'm Not
www.empower2000.com
Connect – BE Blessed To Be A Blessing
LinkedIn: http://linkedin.com/in/thejournalguy
Facebook: http://facebook.com/thejournalguy
Twitter: http://twitter.com/thejournalguy

SHARE YOUR VICTORIES below!
It is easy, fun, and will inspire others.
There is tremendous power in a testimony. "And they overcame him (the devil) by the blood of the Lamb and by the word of their testimony." – Revelations 12:11
Caring/Sharing
Poem by Hugh Traulsen
If you dare to care, then share!
If you share, pay heed!!
God will reward every good deed!!!