Virginia's Finest Easter Family Tradition
When you do what you can, God will do what you can't!
Inasmuch as many have taken in hand to set in order a narrative of those things which have been fulfilled among us, (Luke 1:1)
Have you bought tickets to The Play for April 6 or 7?
If not, who or what family do you know in Virginia that might benefit?
When Michael Stay and I went to Virginia Beach to meet with Joseph Umidi and the leadership team for Transformational Leadership Coaching, Marie Umidi, Joseph's wife, happened to sit in our presentation. Marie is the writer and producer of "The Play" – The story about the man called Jesus. This is considered Virginia's Finest Easter Family Tradition.
Marie blessed me with the privilege to create a new website for her organization – TMCJ International Productions, Inc. In the process of working with Marie and her TMCJ team, I now have purchased 12 tickets to go to The Play on Saturday April 7.
This year (2007) is particularly significant because immediately following each performance, there will be a re-enactment of the First Landing that took place 400 years ago at Cape Henry. Because of this special occasion, Governor Tim Kaine and his family have been invited. We are praying they will choose to come on this Easter weekend.
TMCJ International's mission is to awaken, train, disciple, mobilize and unite the Christian community to minister the truth of the Gospel and impact all people's world view through drama, worship, music and the arts.
Their flagship production, The Play, has been a successful annual outreach to the Tidewater community since 1985. In the U.S. alone, over 200,000 people have seen this dramatic presentation of the Life of Christ that poignantly tells His story from birth to resurrection. Tour groups from churches, travel agencies, schools, individuals and organizations from up and down the east coast travel to Virginia Beach and have made The Play an annual Easter tradition. TMCJ International was born of The Play and established in April of 1996 to reach the nations.
Prayer Power
Heavenly Father, thank You for Marie Umide, TMCJ Productions, and The Play. May the performances and attendance in 2007 be the best ever. May Governor Tim Kaine and his family attend to bless the event and the audience. We ask You to use this tremendous opportunity to put America's 400th Anniversary on the global map. Thank You Jesus. Amen.
Link of the Day
TMCJ International Productions [www.tmcj.org]
Blessings for us to God use The Play to bring uncommon unity to the Tidewater area and Virginia!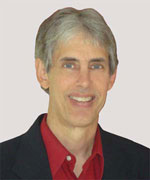 Joseph
Joseph Peck, M.D.
The Time Doctor
Empowering Dreams
Author, I Was Busy, Now I'm Not
www.empower2000.com
Connect – BE Blessed To Be A Blessing
LinkedIn: http://linkedin.com/in/thejournalguy
Facebook: http://facebook.com/thejournalguy
Twitter: http://twitter.com/thejournalguy

SHARE YOUR VICTORIES below!
It is easy, fun, and will inspire others.
There is tremendous power in a testimony. "And they overcame him (the devil) by the blood of the Lamb and by the word of their testimony." – Revelations 12:11
Caring/Sharing
Poem by Hugh Traulsen
If you dare to care, then share!
If you share, pay heed!!
God will reward every good deed!!!