Upgraded – Photos from Lake Tahoe and Xterra Triathlon
Life is an adventure!
"who found favor before God and asked to find a dwelling for the God of Jacob." (Acts 7:46)
What can I expect as a child of the King of kings?
When God upgrades me, do I look for the reason and share the blessing with others?
For me, life has been an adventure ever since I committed my life to Jesus seven years ago. I often feel like I have the lead role in an Indiana Jones movie, never knowing what exciting thing is just around the corner. I've traded predictability for miraculous provision and servanthood.
As a child of the King of kings, I expect uncommon favor- upgrades. In return, my Father expects me to acknowledge Him as the source of my blessings when people notice. In the Fall of 2006, the Holy Spirit gave me the lyrics and tune for a song titled "Richly Blessed and Highly Favored."
On September 18, Julia called someone in the Xterra organization for help in finding a place for us to stay at Lake Tahoe. Because we were calling so late, all the one bedroom places near the Hyatt Regency hotel were already taken. So we had to upgrade to a 2 bedroom place. While we didn't know why God allowed this initially, we later appreciated this because the extra bedroom allowed Julia's mother and good friend to visit for 3 days and watch Julia compete in the National Championships for the Xterra triathlon.
On September 24, when Julia and I arrived at Reno Airport on our way to Lake Tahoe, Dollar Car Rental upgraded us from an economy car to a minivan for free because no small car was available. While I didn't really want a minivan initially, I later realized the extra cargo space allowed us to carry two mountain bikes. This allowed me to go mountain biking with Julia around Lake Tahoe. Many of today's gorgeous photos came during one of those rides.
Visit today's Link of the Day to see lots of neat photos of Lake Tahoe and the Xterra triathlons.
Prayer Power
Heavenly Father, thank You for the awesome privilege to be able to call You "Father." Thank You for the many benefits I enjoy as a child of the King of kings. May I honor You with a life well-lived to bring You glory. Thank You Jesus. Amen and Hallelujah!
Link of the Day
Photos of Lake Tahoe and the Xterra triathlons
[http://share.shutterfly.com/action/welcome?sid=8AbN3DZw5cOXnQ&emid=sharview&linkid=link4]
Blessings to live your life with high expectations from the King of kings!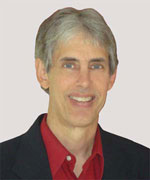 Joseph
Joseph Peck, M.D.
The Time Doctor
Empowering Dreams
Author, I Was Busy, Now I'm Not
www.empower2000.com
Connect – BE Blessed To Be A Blessing
LinkedIn: http://linkedin.com/in/thejournalguy
Facebook: http://facebook.com/thejournalguy
Twitter: http://twitter.com/thejournalguy

SHARE YOUR VICTORIES below!
It is easy, fun, and will inspire others.
There is tremendous power in a testimony. "And they overcame him (the devil) by the blood of the Lamb and by the word of their testimony." – Revelations 12:11
Caring/Sharing
Poem by Hugh Traulsen
If you dare to care, then share!
If you share, pay heed!!
God will reward every good deed!!!