Unlocking Your Inner Child
"It only takes a moment to get momentum!" – Michael Cheney
"Assuredly, I say to you, unless you are converted and become as little children, you will by no means enter the kingdom of heaven." (Matthew 18:3)
How can you unlock your inner child today to be excited and enthusiastic?
For the past two days, I've shared how to increase your leverage. Now let's talk about a simple, yet powerful way, to get momentum. At getmomentumtv.com, Michael Cheney's slogan is "helping you get what you want, every time, in no time." Here are my notes from Michael's power-packed video message about children:
Today we are going to talk about children, not having children, but learning from children. Why would you want to learn from children? Well, think about it. They are always smiling. They are always happy. They get up early. They want to stay up late. They learn stuff every single day. And they always have loads of energy.
Here are 4 tips (A, B, C, D) to unlock your inner child today to have more fun and get more done all at the same time.
1) Ask – Children asks loads of questions, thousands of questions every single day. I want you to do that today. Ask of yourself. Ask other people. Ask why things are working and why they aren't working.
2) Be playful – Have fun today. Have a laugh. Don't take things too seriously.
3) Curiosity – Be curious about the things around you. Learn something new today.
4) Don't have fear – Children just don't have any fear. Go through your life like a child with a sense of excitement and enthusiasm, not fear.
Prayer Power
Heavenly Father, thank you for Michael Cheney's message about the blessing of children. Remind me daily to unlock my inner child by asking lots of questions, being playful (joyful), being curious, and fearing You alone. Thank You Jesus. Amen.
Link of the Day
Children – Episode #27 – 2 minute video by Michael Cheney
Blessings to unlock your inner child!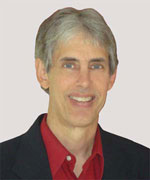 Joseph
Joseph Peck, M.D.
The Time Doctor
Empowering Dreams
Author, I Was Busy, Now I'm Not
www.empower2000.com
Connect – BE Blessed To Be A Blessing
LinkedIn: http://linkedin.com/in/thejournalguy
Facebook: http://facebook.com/thejournalguy
Twitter: http://twitter.com/thejournalguy

SHARE YOUR VICTORIES below!
It is easy, fun, and will inspire others.
There is tremendous power in a testimony. "And they overcame him (the devil) by the blood of the Lamb and by the word of their testimony." – Revelations 12:11
Caring/Sharing
Poem by Hugh Traulsen
If you dare to care, then share!
If you share, pay heed!!
God will reward every good deed!!!