UNCOMMON Social Marketing – Web 2.0
The most influential Christian leaders in the next 3-5 years will be people who know and use social marketing!
Trust in the LORD with all your heart, And lean not on your own understanding; In all your ways acknowledge Him, And He shall direct your paths. (Proverbs 3:5-6)
What is Web 2.0?
How can that help you SHARE your God story with the world?
How can that help you prosper in the marketplace no matter what your vocation?
Yesterday I shared that the topic for this week is "Working Smarter, Not Harder" and that the web is the greatest business invention of the 20th century.
The purpose of this e-prayer devotional is to bless millions of families to be a blessing to millions more by connecting people, ideas, and resources. One of the best ways to do that is to teach people attraction marketing.
Today at 7:30 pm, Dr. Jerry Graham and I are launching a revolutionary 5 week webinar series titled "UNCOMMON Social Marketing (Web 2.0)." The LORD has blessed the two of us with a system to share what we know at a very affordable price with those within our sphere of influence. We invite YOU to join and participate.
This course will be followed up in early October by a 5 week online course for junior college and college students titled "UNCOMMON Social Marketing (Web 2.0): Teaching Attraction Marketing." The LORD has already opened the door for this to be marketed by a few community colleges in my region. I'll be contacting colleges across Virginia later this week.
Do YOU Want To EARN MORE And Work Less Hard???
Then LEARN To Unleash The POWER Of The Web!!!
Finally! There Is A Solution…
Empower 2000 Members!
Depending on how soon YOU want to achieve your DREAMS and GOALS, we have four levels to launch your success. Visit today's Link of the Day to learn more.
Dr. Mike Murdock, founder of The Wisdom Center, says "Prosperity is having enough of God's provision to accomplish His assignment for your life." I couldn't agree more. Do you have enough provision to accomplish God's assignment for your life?
Last week I told Jerry that I believe the greatest Christian leaders in the next 3-5 years will be people who know and use social marketing. Jerry told me the greatest Christian leaders will be people with prominent roles in the marketplace.
Prayer Power
Heavenly Father, thank You for opening this incredible door of opportunity, not just for Jerry and me, but for people in our network. May many of Your children choose to jump on Your bandwagon to learn how to share their God stories and to use attraction marketing to advance Your Kingdom. Thank You Jesus. You reign. Amen and hallelujah!
Link of the Day
JIREH Marketing Bronze Membership
Blessings to learn how to use attraction marketing to advance God's Kingdom!
Announcement
Today at Noon EST, the weekly Pray Culpeper meetings resume at Reformation Lutheran Church, located at 415 S Main Suite # 101, Culpeper, VA 22701 (Across from the 7-11). Pastor Brad Hales (Reformation Lutheran Church) and Pastor GW Dameron (City on a Hill Church) have committed to come weekly to pray for our community. I'll be there today. This New Beginning is especially timely given the recent tragic death of Pastor Randy Orndorff's daughter.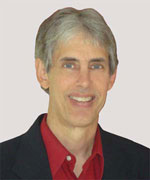 Joseph
Joseph Peck, M.D.
The Time Doctor
Empowering Dreams
Author, I Was Busy, Now I'm Not
www.empower2000.com
Connect – BE Blessed To Be A Blessing
LinkedIn: http://linkedin.com/in/thejournalguy
Facebook: http://facebook.com/thejournalguy
Twitter: http://twitter.com/thejournalguy

SHARE YOUR VICTORIES below!
It is easy, fun, and will inspire others.
There is tremendous power in a testimony. "And they overcame him (the devil) by the blood of the Lamb and by the word of their testimony." – Revelations 12:11
Caring/Sharing
Poem by Hugh Traulsen
If you dare to care, then share!
If you share, pay heed!!
God will reward every good deed!!!