Uncommon Revelations to Bless You Enormously
When the student is ready, the master appears!
He said to them, "But who do you say that I am?" Peter answered and said, "The Christ of God." (Luke 9:20)
What are you going to do with these uncommon revelations?
This week I'm sharing tips to magnify your impact and increase your profitability. Of course, you must first be receptive to the counsel, grasp the significance of the concepts, and then apply them. The results are ultimately up to you. I'm doing my part by obeying the Holy Spirit and sharing them with you.
When you finally grasp who Jesus really is and who you are in Christ, the extraordinary will become ordinary. As I was preparing my PowerPoint presentation for the meeting with the TLCI leadership team on February 13, little did I know that God was opening my eyes of understanding and giving me tools to make it easy to win new clients for my web ministry.
Here are four uncommon revelations from God to bless you enormously and change the world:
1) The Internet is God's SUPERNATURAL highway of communication! It's already been redeemed by the blood of the Lamb and now it needs to be reclaimed.
2) A daily prayer email with short stories (testimonies) of changed lives is the number one way to grow your network and build strong relationships. Although I received part of this revelation from the Holy Spirit about 8-10 months ago, I now have very concrete evidence this is true after witnessing the response to these daily e-prayer devotionals started more than seven months ago.
3) When your city (Culpeper) gets a heart for God's city (Jerusalem), then God will get a heart for your city!
 
4) When your state (Virginia) gets a heart for God's nation (Israel), then God will get a heart for your state!
I'll be elaborating on each of these revelations later this week. Stay tuned to hear the rest of the story.
Prayer Power
Wow! Father, You are doing so much, so fast. Thank You for these uncommon revelations to change the world. Open the eyes of understanding of those who receive this message to fully grasp their significance. Then show them how to apply these concepts to magnify their own impact and improve their profitability. Supernaturally multiply this message across Virginia, America, and the world. Thank You Jesus. Amen.
Link of the Day
Uncommon Mentors  [http://http://www.schoolofmotivation.net/training.htm]
Blessings to understand and apply these uncommon revelations!
Your Daily Blessing News
On the morning of February 17, I sent out a devotional titled "A Fast of Silence." Later that evening I received an email reply from Sara Ballenger with Capitol Hill Prayer Partners informing me that CHPP no longer maintains an active site at http://chpp.injesus.com, but instead are posting at http://http://chpponline.blogspot.com. All the CHPP alerts are on this site, with graphics too.
Not Used
• Prayer: Thank You for the front row seat to witness some of the amazing things You are doing. Thank You that I can play a part in that.
 
A google search using Uncommon Mentors led me to:
www.schoolofmotivation.net – good prospect
The School of Motivation
Transformation Through Teaching
Failure is the result of broken focus.
Lack of direction is the mother of chaos.
Balance is the key to succeeding in life!
Principles to be happy in life!
Celebrate your Life!
Celebrate your Family!
Celebrate your Health!
Celebrate your Work!
Celebrate your Success!
 
The School of Motivation's
Total Life Management Curriculum (SOM-TLM)
At the School of motivation, our methodology is to practically teach and equip you with simple, grass-root level teaching that benefits people at all levels within an organization or to all the members of the family. These courses are a catalyst – to help you embrace change!
These teaching seminars can be conducted on an in-house basis or as a special seminar.
Fifteen Principles of Uncommon Parenting. – 8 hours.
Raising children of destiny. – 8 hours.
Healing your family, your children, your spouse. – 4 hours.
Power and purpose of a vision / a dream in life. – 4 hours.
The Power of your Associations. – 2 hours.
You and your words – communication. – 2 hours.
Four laws of life: Recognition, Realization, Return, Restoration. – 8 hours.
The heart of a Leader! – 8 hours.
Strategies for Time-Trapped workaholics. – 8 hours.
Personal Life Management. – 16 hours.
Twelve principles of uncommon mentors. – 8 hours.
Eight characteristics of a committed person – 4 hours.
Failure is not an option in your life. – 2 hours.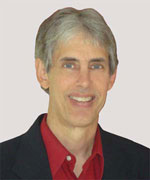 Joseph
Joseph Peck, M.D.
The Time Doctor
Empowering Dreams
Author, I Was Busy, Now I'm Not
www.empower2000.com
Connect – BE Blessed To Be A Blessing
LinkedIn: http://linkedin.com/in/thejournalguy
Facebook: http://facebook.com/thejournalguy
Twitter: http://twitter.com/thejournalguy

SHARE YOUR VICTORIES below!
It is easy, fun, and will inspire others.
There is tremendous power in a testimony. "And they overcame him (the devil) by the blood of the Lamb and by the word of their testimony." – Revelations 12:11
Caring/Sharing
Poem by Hugh Traulsen
If you dare to care, then share!
If you share, pay heed!!
God will reward every good deed!!!