The best husband is a good father and the best father is a good husband.
"Love is patient. Love is kind." (1 Corinthians 13:4)
About 2-3 months ago, the Holy Spirit prompted me to attend an early morning breakfast gathering at the IHOP ("International House of Prayer" aka International House of Pancakes) in Culpeper, Virginia. I did this to support Pastor Jeff Light, the new President of the Culpeper Ministerial Association. Jeff started these weekly gatherings for pastors (pulpit ministers) and marketplace ministers to be able to meet regularly, "break bread" together, and pray for and with one another.
As God would have it, Pastor Doug Farmer was a guest at the first meeting I attended. He was there to talk about hosting a Transforming Men's Hearts Retreat at Shenandoah Springs in Madison in May. Shenandoah Springs is a beautiful 135 acre retreat facility in a rural setting with simple lodging and accommodations, an ideal environment to allow visitors to slow down and smell the roses.
The timing of this was interesting because for the past half a year, our weekly Marching Through Culpeper prayer team had been praying for men to rise up to be the spiritual fathers and leaders of their homes that God calls them to be. For our culture to be transformed, men must awake and arise to their godly calling. And as Joseph's step forward, Esther's must also come forth.
Because of my obedience in listening to and heeding the still small voice of God, He placed me in the right place at the right time. As a result, I have been blessed with the opportunity to be one of the 10 speakers at the Transforming Men's Hearts Retreat on May 14 and 15.
If you are a man and live within a reasonable driving distance of Shenandoah Springs, I'd like to invite you to be my guest at this special retreat. The cost is nominal. If interested, CLICK HERE.
This morning, the Holy Spirit woke me up very early to pray, read, and then journal. After praying on my knees a few minutes, I was led to read the first 3 chapters from The Love Dare. During my very special quiet time the LORD blessed me with His key message for the Transforming Men's Hearts Retreat next weekend – "Love is patient. Love is kind." (1 Corinthians 13:4)
He then download to my spirit the precise message I am to share on May 15. Two words, Two books – patient/kind – The Love Dare and The Power of a Praying Husband
More about this during the upcoming week, so stay tuned. This is very powerful. It's life-changing.
Prayer Power
Abba, Father, we praise You as a great God who is patient and kind with us. Teach us as husbands and fathers to love our wives and children by being patient and kind to them. Forgive us for the many times we have fallen far short of the mark. In Jesus name, we pray. Amen.
Blessings to BE patient and kind, especially to those closest to you!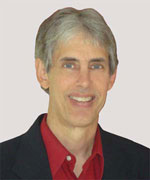 Joseph
Joseph Peck, M.D.
The Time Doctor
Empowering Dreams
Author, I Was Busy, Now I'm Not
www.empower2000.com
Connect – BE Blessed To Be A Blessing
LinkedIn: http://linkedin.com/in/thejournalguy
Facebook: http://facebook.com/thejournalguy
Twitter: http://twitter.com/thejournalguy

SHARE YOUR VICTORIES below!
It is easy, fun, and will inspire others.
There is tremendous power in a testimony. "And they overcame him (the devil) by the blood of the Lamb and by the word of their testimony." – Revelations 12:11
Caring/Sharing
Poem by Hugh Traulsen
If you dare to care, then share!
If you share, pay heed!!
God will reward every good deed!!!