Trust in the Lord with all your heart
God loves people more than any thing.
Trust in the LORD with all your heart, And lean not on your own understanding; In all your ways acknowledge Him, And He shall direct your paths. (Proverbs 3:5-6)
What does it mean to you to trust in the Lord with all your heart?
In what area of your life is God asking you to let go and let God?
The acts of God are what He does in our lives. For many Christians, the entire focus of their lives is what God can do for them Their faith is motivated totally toward a miracle, provision or a particular need. Like the children of Israel, they know only the acts of God.
Moses knew the acts of God too; but his focus was the ways of God. The Lord wants us to press in beyond just the acts He does for us, as good as they may be We have been given the spirit of God so that we can discover His ways and touch His very heart (1 Corinthians 2:9-16).
On April 17, Pastor Mark Jarvis told me he thinks God is teaching him to trust God on a deeper level. The next day I was on an international phone conference call when Dr. Niel Stegmann from South Africa quoted Proverbs 3:5-6.
Then on Saturday April 19, I was in Reformation Lutheran Church for the very first time to celebrate Virginia-Liberia Alliance Day, an event sponsored by Rim of Grace Ministries. When Pastor Jacob Phillips came in, we began conversing. Something he said prompted me to quote Proverbs 3:5-6. Little did I know that above the doorway over his head was a wood sign that read "Trust in the LORD with all your heart." A few minutes later, Ed Lyons pointed that out.
The next morning as I was nearing Liberty High School to attend the worship service at Soul Purpose Church, I decided to turn on American Family Radio for 2-3 minutes. The speaker who came on immediately said, "I want to talk today about Proverbs 3:5-6. That was four times in four days that God brought up the issue of trusting in Him. The message wasn't just for me. It's for you too.
Prayer Power
Heavenly Father, loving God, thank You for the ways you speak to us through unusual circumstances. Thank You for clearly communicating Your message to trust in You with all my heart and lean not on my own understanding. Help me to comprehend what that means and to apply it in my daily life. Do likewise for my readers. In Jesus name, I pray. Amen.
Link of the Day
Ten Day Prayer Guide leading up to the Global Day of Prayer
http://prayculpeper.org/files/gdop/2008/2008-gdop-10-day-prayer-guide-english.pdf
Blessings to trust in the ways of God!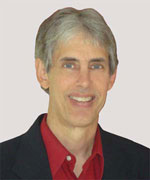 Joseph
Joseph Peck, M.D.
The Time Doctor
Empowering Dreams
Author, I Was Busy, Now I'm Not
www.empower2000.com
Connect – BE Blessed To Be A Blessing
LinkedIn: http://linkedin.com/in/thejournalguy
Facebook: http://facebook.com/thejournalguy
Twitter: http://twitter.com/thejournalguy

SHARE YOUR VICTORIES below!
It is easy, fun, and will inspire others.
There is tremendous power in a testimony. "And they overcame him (the devil) by the blood of the Lamb and by the word of their testimony." – Revelations 12:11
Caring/Sharing
Poem by Hugh Traulsen
If you dare to care, then share!
If you share, pay heed!!
God will reward every good deed!!!