Transformation Culpeper Tonight!
"Extraordinary Stories of Marketplace Turnarounds" – theme of Rick Heeren's latest book
Behold, I will do a new thing, Now it shall spring forth; Shall you not know it? I will even make a road in the wilderness And rivers in the desert. (Isaiah 43:19)
Are you sick of religion but hungry for God?
Do you want to see your city reached for Jesus?
Yesterday, the day of The Call DC, Rick Heeren flew into Virginia to officially launch Transformation Virginia with several meetings and speaking engagements. He was already scheduled to speak in Ashburn VA from 10-3 on Monday Aug 18 and in Fredericksburg VA from 10-3 on Tuesday Aug 19. However, due to the hard work and perseverance of Dewey McDonnell, we are blessed to have Rick coming back to Culpeper tonight (Aug 17) at 7 pm.
Rick will be speaking in Room 202 at Culpeper United Methodist Church, located at 1233 Oak Lawn Drive, Culpeper, VA 22701. This is a tremendous blessing! I can't say enough good things about Rick.
Rick is the most anointed person I know for city transformation. Ed Silvoso, the most anointed person I know to disciple entire nations, says Elk River Minnesota is the most transformed city in North America. Rick was responsible for that. Elk River is a "detonator city" for transformation for other cities, states, and nations. Rick's website, www.citymiracles.com bears prophetic witness to his UNCOMMON anointing.
Rick is the apostolic state coordinator for the entire state of Minnesota, which was prophesied to be the "threshing floor for the nation" by Dutch Sheets and Chuck Pierce during their 16 month, 50 state tour in 2003-2004. On behalf of the state of Minnesota, Rick is coming to "thresh" Virginia.
Rick was the top new contact God blessed me with in all of 2005. He was the person responsible for the birth of Pray Culpeper in 2005. Because of him and his connections, these devotionals came to be.
Rick is the author of 4 books, including The Elk River Story and Marketplace Miracles. Marketplace Miracles has one entire chapter dedicated to the impact that Virginia Morton and her book Marching Through Culpeper are having.
I know this is late notice, but if you can come, please do. Please help spread the word.
As Dewey states in his flier, "Imagine a city where 60,000 Christians jam stadiums for all night prayer every 90 days, a multi-billion dollar drug cartel is brought to its knees, and where united churches take the lead in public education and health care. Don't just imagine – Believe! This is real.  This is happening NOW. The transforming power of Jesus Christ is working in our world – and in our own back yard."
Prayer Power
Heavenly Father, thank You for the bringing Rick Heeren back to Virginia. Thank You for working things out for Rick to come back to Culpeper tonight. Thank You for the tremendous anointing on Rick's life to transform cities. May You send a Holy Spirit invitation to people in our area to come tonight. May everyone who comes have their eyes, ears, and minds opened to the great work you have planned for Culpeper and Virginia. Thank You Jesus. Amen and hallelujah!
Link of the Day
Virginia meeting locations and times for Rick Heeren on Aug 17, 18, 19
Blessings to see Culpeper and Virginia become bright lights for Jesus!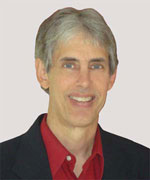 Joseph
Joseph Peck, M.D.
The Time Doctor
Empowering Dreams
Author, I Was Busy, Now I'm Not
www.empower2000.com
Connect – BE Blessed To Be A Blessing
LinkedIn: http://linkedin.com/in/thejournalguy
Facebook: http://facebook.com/thejournalguy
Twitter: http://twitter.com/thejournalguy

SHARE YOUR VICTORIES below!
It is easy, fun, and will inspire others.
There is tremendous power in a testimony. "And they overcame him (the devil) by the blood of the Lamb and by the word of their testimony." – Revelations 12:11
Caring/Sharing
Poem by Hugh Traulsen
If you dare to care, then share!
If you share, pay heed!!
God will reward every good deed!!!