Christianity without discipleship is always Christianity without Christ. – Dietrich Bonhoeffer
"exercise (train) yourself toward godliness" (1 Timothy 4:7)
What disciplines do you have to train properly to love God and love people?
Many people want what others have, but aren't willing to pay the price for that success. In my October 16 devotional, I mentioned that "as in a marathon, the secret lies not in trying harder, but in training consistently." It's interesting that I wrote that devotional on October 13 and the very next day, God connected my wife (Julia) with an American Olympic hopeful (Briana Whaley) for the marathon.
Briana's husband moved his family to Culpeper in the Spring of 2007 to pastor a local church. Briana quickly received a lot of publicity in our local newspaper because she needed to only shave a minute or so off her best marathon time to qualify for the Olympic trials taking place in early 2008.
Julia first met Briana a few days before the 4th of July 5k run in Culpeper. Julia competed in that race and that is where I met Briana. Briana "cleaned clock" beating the second place female by minutes. She told us her last chance to quality for the Olympic trials would be the Chicago marathon in October. Neither Julia nor I had seen her since.
On October 7, Julia ran the Army Ten Miler in Washington D.C. A 25 year old man died during the race, partly because it was so warm and they ran out of water on the course. When Julia told me a man also died at the Chicago marathon that same day because it was so hot there, I immediately thought of Briana and asked Julia, "How did she do?"
Then on October 14, while Julia was manning her coffee table for the annual major event in downtown Culpeper called "Taste of Culpeper," Briana came up out-of-the-blue to talk to Julia. She remembered Julia, although Julia barely recognized her. Julia learned that God had changed Brian's plans for some reason and she decided to run the marathon in Philadelphia in November instead of the Chicago marathon on October 7. Wow! That's the sovereignty of God.
When Briana shared with Julia that she was nervous about her upcoming marathon, Julia encouraged her by saying that what happens will happen. If God wants her to quality for the Olympics, she will, and if He doesn't she won't. Julia continued to minister to Briana by sharing her own personal story about how God had blessed her with such good health to often finish at the top of age group in triathlons. She said, "It's all about Him, not about me." Julia shared that she no longer gets nervous before major competitions because all she can do is train properly. God is ultimately responsible for the results. When He get us on the platform, who are we going to give glory to? Wow! I was so proud of Julia.
My favorite Super Bowl of all time was the one on February 4, 2007. Why? Because the coaches of both teams were humble born-again Christians. Dungy became the first black coach to win the championship, beating good friend and protege Lovie Smith in a game that featured the first two black coaches in the Super Bowl. While being interviewed after winning the most watched sporting event in the world, both Tony Dungy and the owner of the Indianapolis Colts publically acknowledged and thanked God.
While most of us never will never qualify for the Olympics or be on a platform to speak to influence millions of people at one time, each of us does have the opportunity to seek God with all our heart and then share His love and joy to change the lives of people that God puts in our path. That's called a "ministry of paths" – to be Jesus to whoever God puts in our path.
Following Jesus simply means learning from Him how to arrange my life around activities that enable us to live in the fruit of the Spirit. The true indicator of spiritual well-being is growth in the ability to love God and people.
Prayer Power
Heavenly Father, my heart's desire is to love You with all my heart, all my mind, all my soul, and all my strength and then manifest Your love to other people. Help me to be diligent about seeking Your Kingdom first Your righteousness first each and every day. Thank You Jesus. Amen.
Link of the Day
Superbowl XLI – a fine example of godly leadership [http://www.nfl.com/superbowl/history/recap/sbxli]
Blessings to train well to love God and people!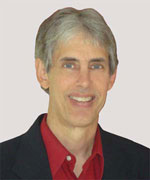 Joseph
Joseph Peck, M.D.
The Time Doctor
Empowering Dreams
Author, I Was Busy, Now I'm Not
www.empower2000.com
Connect – BE Blessed To Be A Blessing
LinkedIn: http://linkedin.com/in/thejournalguy
Facebook: http://facebook.com/thejournalguy
Twitter: http://twitter.com/thejournalguy

SHARE YOUR VICTORIES below!
It is easy, fun, and will inspire others.
There is tremendous power in a testimony. "And they overcame him (the devil) by the blood of the Lamb and by the word of their testimony." – Revelations 12:11
Caring/Sharing
Poem by Hugh Traulsen
If you dare to care, then share!
If you share, pay heed!!
God will reward every good deed!!!