Lifeforming has the tools and methodology to unlock sustainable personal change.
"Go therefore and make disciples …" (Matthew 28:19a)
What is lifeforming leadership coaching?
On January 27, 2007, Joseph Umidi came to Culpeper to lead the Real Talk Training (RTT) seminar. We were disappointed that only nine people showed up. It was our hope that we would be able to round up at least 20 people from the Culpeper area to take a 15 week Accelerated Coach Training (ACT) course together in Culpeper, starting in late February. That never came to pass.
I was also disappointed that I had missed the ACT course that started in late January while waiting for one to start in Culpeper. But God's timing is always perfect and His plans are always better than our plans.
Yesterday I took a major step forward in my leadership development by attending Session #1 (a workshop) in Norfolk Virginia of a 15 week ACT course. Joseph Umidi stopped in briefly, making me feel very welcome. Since I first met him in late August 2006, Joseph has had a profound impact on my life. I am so thankful that he chose to stay connected to me through these devotionals.
Scott Wozniak facilitated yesterday's 8 hour workshop and will be leading the next 15 weeks of this ACT course. He is one of the top coach trainers for Lifeforming Leadership Coaching and is also its Director of Development. What a blessing! God is so good and always full of surprises.
Not only did Scott do an outstanding job leading the workshop, but we had two wonderful guests (certified coaches) join our group as guests for most of the day just to see Scott teach and lead. I learned that Scott was raised in a family where leadership coaching was normal. In the past seven years, both of Scott's parents and three of his four siblings completed the year long leadership coach training offered by Lifeforming Leadership Coaching.
Be sure to tune in tomorrow to learn how several seasoned coaches define coaching.
Prayer Power
Heavenly Father, thank You for the opportunity to participate in the ACT course. Thank You for Scott Wozniak and each participant. Bless each one of us, our families, our ministries, and our communities as a result of this. Bless us with uncommon breakthroughs in all areas of our lives. Transform us so that we may transform those around us. Multiply the Real Talk Training seminars and ACT training in Culpeper and Virginia during this pivotal 2007 year. Thank You Jesus! Amen.
Link of the Day
Lifeforming Leadership Coaching [http://lifeformingcoach.org] – "Assembling the whole story"
Blessings to train, coach, lead!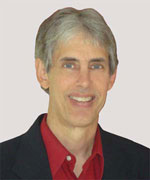 Joseph
Joseph Peck, M.D.
The Time Doctor
Empowering Dreams
Author, I Was Busy, Now I'm Not
www.empower2000.com
Connect – BE Blessed To Be A Blessing
LinkedIn: http://linkedin.com/in/thejournalguy
Facebook: http://facebook.com/thejournalguy
Twitter: http://twitter.com/thejournalguy

SHARE YOUR VICTORIES below!
It is easy, fun, and will inspire others.
There is tremendous power in a testimony. "And they overcame him (the devil) by the blood of the Lamb and by the word of their testimony." – Revelations 12:11
Caring/Sharing
Poem by Hugh Traulsen
If you dare to care, then share!
If you share, pay heed!!
God will reward every good deed!!!