Too Busy Not To Pray (TBNTP)
When man works, man works, but when man prays, God works!
"but we will give ourselves continually to prayer and to the ministry of the word." (Acts 6:4)
How's your prayer life? Are you too busy not to pray?
I heard a frightening statistic that pastors in America spend an average of only three minutes each day praying. Leaders must lead by example. Teaching about prayer is not the same as praying. Prayer doesn't happen on the run.
I've seen first hand how difficult it is to get pastors from different congregations to pray together on a regular basis. Most pastors are too busy doing the ministry themselves instead of equipping the saints to do it.
During the 40 days of Lent in 2006, Pastor Randy Orndorff invited his congregation at the Culpeper United Methodist Church to participate in a seven week small group study titled "Too Busy Not To Pray." I think about 100 people chose to participate. Virginia Morton, one of our Pray Culpeper team leaders, was one of them. The resulting spiritual growth and big answers to prayers have been very encouraging.
A few weeks ago, I decided to order the book and audio CD's by Bill Hybels titled "Too Busy Not To Pray." I have already listened to the audio CD's twice and plan to do so several more times. Pastor Hybel's teaching is fantastic.
Prayer Power
Heavenly Father, thank You for Pastor Randy Orndorff and that he is leading by example to make the Culpeper community a community of prayer. Bless his life, his family, his church congregation, and all that he does. Multiply the "Too Busy Not To Pray" study across our community. Bless our pastors to be Acts 6:4 preachers – to be ministers of Your Word and prayer. Teach and guide them to train the saints for the work of the ministry. Bless our pastors with a deep desire to pray with one another on a regular basis. Bless our Pray Culpeper team with more pastor involvement and more unity. Thank You Jesus! Amen.
Link of the Day
Too Busy Not To Pray – Read the customer reviews
Blessings to be too busy not to pray!
Your Daily Blessing News
This week our series is titled "Too Busy Not to Pray."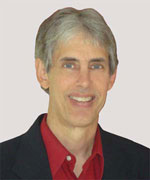 Joseph
Joseph Peck, M.D.
The Time Doctor
Empowering Dreams
Author, I Was Busy, Now I'm Not
www.empower2000.com
Connect – BE Blessed To Be A Blessing
LinkedIn: http://linkedin.com/in/thejournalguy
Facebook: http://facebook.com/thejournalguy
Twitter: http://twitter.com/thejournalguy

SHARE YOUR VICTORIES below!
It is easy, fun, and will inspire others.
There is tremendous power in a testimony. "And they overcame him (the devil) by the blood of the Lamb and by the word of their testimony." – Revelations 12:11
Caring/Sharing
Poem by Hugh Traulsen
If you dare to care, then share!
If you share, pay heed!!
God will reward every good deed!!!