Sunday Inspiration: To master your life, your must first master your time!
This week we finished up our second "I Was Busy, Now I'm Not' coaching program of 2014. As I teach and coach people to be better stewards of their time, my understanding of time deepens.
While journaling during my sacred time this week I heard, "To master your life, you must first master your time." Why? Because time is your life.
It's becoming more and more clear to me that the best way to leverage (multiply) your time is to give more time to God. This is counter-intuitive.
In the story of Jesus feeding the five thousand men plus their wives and children, the boy with the five loaves and two fish had to give everything he had to Jesus before it could be supernaturally multiplied.
If time truly is our most valuable resource, then we must not only give the first and best portion of our time (i.e. the firstfruits) to God, but we must give it all to see our time supernaturally multiplied.
There are five ways to use your time. You can:
1) Waste your time
2) Spend your time
3) Invest your time
4) Leverage your time
5) Leverage other people's time
Obviously the latter two result in the greatest impact. But how do you leverage your time and other people's time?
Psalm 91:1 states, "He who dwells in the secret place of the Most High Shall abide under the shadow of the Almighty." To be under God's umbrella of protection, it's important to have a secret place where you abide in God. I refer to my secret place as my "sacred place." Dr. Oral Roberts attributed the enormous fruitfulness of his global ministry to his sacred time (ST) and sacred place (SP). He said that when God spoke to him there, Dr. Roberts obeyed. God never had to tell Dr. Roberts twice.
Chris Vercelli, a friend and someone who participated in the first "I Was Busy, Now I'm Not" coaching program of 2014, attributes his success (breakthrough) after that to two things – his ST/SP and journaling.
Psalm 1:1-3 teaches that those who meditate on God's Word morning and night will prosper.
Just before Joshua led about two million Israelites into the Promised Land for battle, God told him, "Only be strong and very courageous, that you may observe to do according to all the law which Moses My servant commanded you; do not turn from it to the right hand or to the left, that you may prosper wherever you go. This Book of the Law shall not depart from your mouth, but you shall meditate in it day and night, that you may observe to do according to all that is written in it. For then you will make your way prosperous, and then you will have good success." (Joshua 1:7-8)
Obviously meditating on the Word of God involves more than just reading or listening to the Bible.
We live in a culture in America in which lawlessness abounds. We have what I call the doctrine of "cheap grace" being taught in many of our churches. If you ask a group of Christians what the Ten Commandments are, most don't know. Yet God is a holy and unchanging God who desires our obedience.
Understand time and getting a handle on it are crucial to your success, at least from an eternal perspective.
On Wed Mar 26, I am hosting a free webinar titled "Master Your Time."
CLICK HERE to learn more.
More blessings
1) The Angel Parable by Gary Beaton
2) The Battle Hymn of the Republic
Blessings to learn to master your time!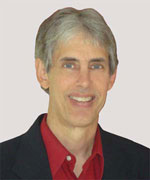 Joseph
Joseph Peck, M.D.
The Time Doctor
Empowering Dreams
Author, I Was Busy, Now I'm Not
www.empower2000.com
Connect – BE Blessed To Be A Blessing
LinkedIn: http://linkedin.com/in/thejournalguy
Facebook: http://facebook.com/thejournalguy
Twitter: http://twitter.com/thejournalguy

SHARE YOUR VICTORIES below!
It is easy, fun, and will inspire others.
There is tremendous power in a testimony. "And they overcame him (the devil) by the blood of the Lamb and by the word of their testimony." – Revelations 12:11
Caring/Sharing
Poem by Hugh Traulsen
If you dare to care, then share!
If you share, pay heed!!
God will reward every good deed!!!