When things begin to get out of control, it's time for a timeout!
I thank my God upon every remembrance of you, (Philippians 1:3)
Do you need a timeout to re-evaluate where you are going and what you are doing?
What daily habit can you establish to serve as your timeout?
Today is my birthday. I'm 49 years old, which is 7 times 7. I think it's neat this happened in 2007, the 07-07-07 year. 2007 also marks the 7th year since committing my life to Jesus. "7" is my favorite number because is represents perfection and completion.
2007 is the year the LORD told me to take a Sabbath rest. The Jewish people were instructed by God to celebrate a year of Sabbath rest for the land every seven years. Every 50 years was to be a year of Jubilee. So the 49th year, was to be a year of Sabbath rest, followed by a year of Jubilee.
Birthdays are times for new beginnings – a timeout of sorts. So are new days, new weeks, new months, and new years. As mentioned yesterday, I'm in the process of taking a timeout to re-evaluate where I'm going this year of Sabbath rest because I had gotten off track.
One of my favorite coaches of all-time was Dean Smith, the master of timeouts. When Dean recognized things were out of control or when he wanted to turn the tide of a game, he took a time out. Other coaches did this too, but what Dean did during his timeouts made him the cream of the crop. Dean knew not only when to take timeouts, but what to do during them.
Dean Smith is the most successful coach in college basketball history, as well as one of the most beloved. What made me think of Dean Smith? It's March Madness, the time for the 2007 NCAA Division I Men's Basketball Championship.
Let me use this moment to thank you for being on my devotional list. It's a simple way for us to stay connected. Every blessing I pronounce on you through these devotionals is meant to be a prayer to bless you and your family. Be encouraged to know that I frequently pray for those on my email list, especially those who open the emails.
Prayer
Thank You God for new beginnings! Thank You for this timeout in my life. Help me get on track and stay on track with You. Thank You Jesus. I love You and bless You. Hallelujah and Amen!
Link of the Day
The Carolina Way: Leadership Lessons from a Life in Coaching – by Dean Smith and Gerald Bell
[http://www.amazon.com/Carolina-Way-Leadership-Lessons-Coaching/dp/159420005X]
Blessings to know when to take timeouts in your life and how to use them wisely!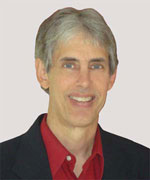 Joseph
Joseph Peck, M.D.
The Time Doctor
Empowering Dreams
Author, I Was Busy, Now I'm Not
www.empower2000.com
Connect – BE Blessed To Be A Blessing
LinkedIn: http://linkedin.com/in/thejournalguy
Facebook: http://facebook.com/thejournalguy
Twitter: http://twitter.com/thejournalguy

SHARE YOUR VICTORIES below!
It is easy, fun, and will inspire others.
There is tremendous power in a testimony. "And they overcame him (the devil) by the blood of the Lamb and by the word of their testimony." – Revelations 12:11
Caring/Sharing
Poem by Hugh Traulsen
If you dare to care, then share!
If you share, pay heed!!
God will reward every good deed!!!