Timely Words About God's Timeless Word
"Within the covers of the Bible are all the answers for all the problems men face. The Bible can touch hearts, order minds, and refresh souls." – Ronald Reagan
All Scripture is given by inspiration of God, and is profitable for doctrine, for reproof, for correction, for instruction in righteousness, that the man of God may be complete, thoroughly equipped for every good work. (2 Timothy 3:16-17)
Have you discovered the beauty, wonder, and wisdom of the Bible?
"It is impossible to rightly govern the world without God and the Bible." – George Washington
"Most people are bothered by those passages in Scripture which they cannot understand. The Scripture which troubles me most is the Scripture I do understand." – Mark Twain
"The Bible is no mere book, but a Living Creature, with a power that conquers all that oppose it." – Napolean Bonaparte
"The shortest road to an understanding of the Bible is the acceptance of the fact that God is speaking in every line." – Donald G. Barnhouse
"I believe the Bible is the best gift God has ever given to men. All the good from the Savior of the world is communicated to us through this Book." – Abraham Lincoln
"To what greater inspiration and counsel can we turn than to the imperishable truth to be found in this treasure house, the Bible." – Queen Elizabeth II
"Sin will keep you from this Book or this Book will keep you from sin." – Dwight L. Moody
"If I were the devil, one of my first aims would be to stop folks from digging into the Bible." – James I. Packer
"What makes the difference is not how many times you have been through the Bible, but how many times and how thoroughly the Bible has been through you." – Gipsy Smith
"If we love the Lord Jesus, we shall love the Bible because it speaks to us of Him." – John R. W. Stott
"The Bible, the whole Bible, and nothing but the Bible is the religion of Christ's church." – Charles H. Spurgeon
Prayer Power
Father, thank You for the power and wisdom of Your Word. Despite all the bibles in America, there is a famine of the Word of God. Only You can draw people to Yourself. Only You can create a desire and hunger in the hearts of Your children to know You through Your Word. We ask You to do that. Thank You Jesus. Amen.
Link of the Day
Quotes about the Bible
Blessings to have the Bible touch your heart, order your mind, and refresh your soul!
Your Daily Blessing News
The message above comes from page 4 of the "Walk Thru the Old Testament" booklet.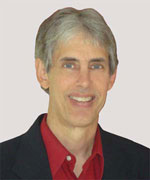 Joseph
Joseph Peck, M.D.
The Time Doctor
Empowering Dreams
Author, I Was Busy, Now I'm Not
www.empower2000.com
Connect – BE Blessed To Be A Blessing
LinkedIn: http://linkedin.com/in/thejournalguy
Facebook: http://facebook.com/thejournalguy
Twitter: http://twitter.com/thejournalguy

SHARE YOUR VICTORIES below!
It is easy, fun, and will inspire others.
There is tremendous power in a testimony. "And they overcame him (the devil) by the blood of the Lamb and by the word of their testimony." – Revelations 12:11
Caring/Sharing
Poem by Hugh Traulsen
If you dare to care, then share!
If you share, pay heed!!
God will reward every good deed!!!