Time Squared – Spending Your Most Valuable Resource
"I don't want to get to the end of my life and find that I have just lived the length of it. I want to have lived the width of it as well." — Diane Ackermann
So teach us to number our days, That we may gain a heart of wisdom. (Psalm 90:12)
What consumes most your time each day?
What was the biggest time waster in your past week?
What does in mean to you to accept and honor your current season?
Today is Day 3 in the 30 days series titled "One Month To Live," based on Kerry and Chris Shook's book by that same title. "One Month To Live empowers you to focus on being who God created you to be – passionate, fully alive, living without regrets."
In Chapter 3 of their book, Kerry and Chris talk about the importance of numbering our days and prioritizing our time accordingly. Here are some excerpts:
Time Squared: "If their days were numbered, most people would want to spend their time carefully and deliberately… If we knew we had one month to live, I suspect most of us would experience crystal clarity about how to prioritize our time…
Do a cost-benefits analysis of your time to determine if how you spend your days produces the benefits you desire… Time management is really energy management. Workaholism stems from poor energy management.
Make It Count Moment: What consumes most your time each day? Be as specific as possible in responding. Many of us might say work consumes most our hours each day, but break it down. What exactly consumes you at work? How meaningful is it? How satisfying is it? How much of any given day to you spend doing only what you do best?
The Test of Time: Many of us, me included, waste so much of our time. How often do we hear and use the b work? We're really busy. Time once spent cannot be reclaimed. Once an hour, minute, or moment is over, it's gone forever. However, we can redeem the remaining time we have.
Eternal Clocks: Many people I know feel pressured to produce — even during their vacation and free time… We all need downtime to rest and to worship, to still ourselves before God, to think about our lives and to listen to His voice. A regular time of rest and recovery, a sabbat, is essential to our schedules… We're created for more than work. Our value is so much more than what we do.
Prayer Power
Heavenly Father, thank You for this very important reminder to number our days. Forgive me for failing to do so in the past. Thank You for Your recent 30 day challenge to live my life as if I have only one month to live. Thank You for the tremendous focus this is bringing. Thank You for the terrific webinars already scheduled for this week and next. Jesus, I love You. Refine me and my priorities in Your Holy fire. Amen and Hallelujah!
Blessings of the Day
1) Learn about 7 outstanding webinars scheduled for this week and next
2) Make It Last For Life – 3 simple action steps to apply today's message  (see below)
"If we don't act on a good idea within 24 hours, we are less than 50% likely to ever act on it. If we haven't acted on it inside of days, then we are less than 2% likely to ever act on it." – Bill Gates 
Blessings to number your days and prioritize accordingly!
Randy Peck, M.D.
"Blessed to be a blessing"
The Connector – connecting people, ideas, and resources in Christ through the POWER of the Holy Spirit
 
P.S. At the Apostolic Council of Prophetic Elders in the U.K. earlier this year, the primary word received was "no more business as usual."
Zec 4:6 So he answered and said to me: "This is the word of the LORD to Zerubbabel: 'Not by might nor by power, but by My Spirit,' Says the LORD of hosts.
—————————————————————————————————————–
Make It Last For Life
1) Keep a time journal this week, and jot down how you spend each day. Try to rate your productivity (what you accomplish) along with your contentment (hwo you experienced each day). How would you rate the cost-effetiveness of how you invested your time?
2) What was the biggest time waster in your past week! What was the payoff for you? Did it distract you, entertain you, allow you to avoid someone? Is there a way to use your time differently and have a greater, more significant impact? Maybe you need to watch less television and to read more, or perhaps instead of surfing the Internet, you could go for a walk or get some other exercise. Come up with a short list of alternate activities you can pursue the next time you're tempted to waste time by default.
3) How would you describe your current season of life? Does it feel like you're buried beneath frozen tundra, emotionally hibernating? Or is it more like spring, with signs of new life in view? What does it mean for you to accept and honor your current season?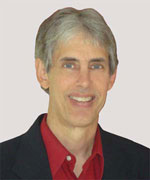 Joseph
Joseph Peck, M.D.
The Time Doctor
Empowering Dreams
Author, I Was Busy, Now I'm Not
www.empower2000.com
Connect – BE Blessed To Be A Blessing
LinkedIn: http://linkedin.com/in/thejournalguy
Facebook: http://facebook.com/thejournalguy
Twitter: http://twitter.com/thejournalguy

SHARE YOUR VICTORIES below!
It is easy, fun, and will inspire others.
There is tremendous power in a testimony. "And they overcame him (the devil) by the blood of the Lamb and by the word of their testimony." – Revelations 12:11
Caring/Sharing
Poem by Hugh Traulsen
If you dare to care, then share!
If you share, pay heed!!
God will reward every good deed!!!