There's No Place Like Home
Journaling unlocks a door to self-awareness and meaningful reflection.
But He, knowing their thoughts, said to them: "Every kingdom divided against itself is brought to desolation, and a house divided against a house falls. (Luke 11:17)
In what ways does your life feel out of control?
What concrete steps can you take to change that?
Yesterday I arrived back in Culpeper after an 11 day trip to Israel and Jordan. The highlight for my day was seeing my wife again. I thought about Dorothy clicking her heels in the Wizard of Oz and saying "There's no place like home."
I am so thankful to live in a home where the peace of God rules. I am so thankful to have grown up in a home with two loving, responsible, and hardworking parents. At the same time, I realize many families are experiencing major marital strife and problems with children. Perhaps you are right now. If that is the case, my heart aches for you.
Judy Garland, who played Dorothy, had her life end in disaster. Apparently, Jesus wasn't her rock. Things looked rosy when she was young, but over time, circumstances deteriorated and her life spiraled out of control.
Several years ago, my home was filled with discord. O things may have looked fine on the outside, but on the inside things were falling apart. By the grace of God, Jesus became real to me and I resolved to live my life the best that I could for Him. I read the Bible faithfully and sought to apply those principles to my life and my family. I began praying fervently every day using a list of people with specific prayer requests.
Gradually over time big problems became smaller and small problems disappeared. It wasn't an easy road, but through faith and persistence our family is moving forward with no flat tires.
If you are experiencing tremendous turmoil in your life, I challenge you TODAY to write down your commitment to seek the Kingdom of God and His righteousness first – every day. Start journaling to develop self-awareness and to be still and know that God is God.
Prayer Power
Father, almost everywhere I go, I see people who are way too busy. Help them to understand that when they slow down to prioritize You, then You will redeem their time. Thank You Jesus. Amen.
Link of the Day
100 Benefits of Journaling [http://www.appleseeds.org/100_Journaling.htm]
Blessings to experience the peace of God in your home!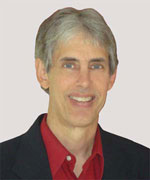 Joseph
Joseph Peck, M.D.
The Time Doctor
Empowering Dreams
Author, I Was Busy, Now I'm Not
www.empower2000.com
Connect – BE Blessed To Be A Blessing
LinkedIn: http://linkedin.com/in/thejournalguy
Facebook: http://facebook.com/thejournalguy
Twitter: http://twitter.com/thejournalguy

SHARE YOUR VICTORIES below!
It is easy, fun, and will inspire others.
There is tremendous power in a testimony. "And they overcame him (the devil) by the blood of the Lamb and by the word of their testimony." – Revelations 12:11
Caring/Sharing
Poem by Hugh Traulsen
If you dare to care, then share!
If you share, pay heed!!
God will reward every good deed!!!