From these vary shores, the Gospel shall go forth to not only this New World, but the entire world." – Rev. Robert Hunt (1607)
as my forefathers did, as without ceasing I remember you in my prayers night and day (2 Timothy 1:3)
What part will you play in spreading this important message to your own network?
The following message is transcribed from the first part of the video on the home page of www.theassembly2007.org. Visit this link to watch the rest of this short, but very important video message.
"The year was 1607. It was a cool day on April 26, when a group of weary travelers dropped anchor in the Chesapeake Bay. These courageous explorers braved the long voyage across the Atlantic Ocean in pursuit of a dream, a vision that would change the world.
The settlers mission was not an easy one., facing opposition from the beginning of their expedition. Unexpected storms delayed their departure from the English Channel, but they persevered. Then soon after arriving in Virginia, they suffered an attack from the natives.
Robert Hunt, a humble clergyman from England, gave instructions that three days of prayer and fasting be observed in repentance for sins and in preparation for the dedication of the land. On the third day, crew members took timbers from their ship and built a make-shift cross. Dragging it ashore, they planted the cross firmly in the sand.
Kneeling in humility, Reverend Hunt prayed, dedicating the New World to God. The growth in prosperity of this new born nation seemed to confirm that God's hand was on America.
However, national sins like slavery, greed, and rebellion periodically cast a shadow of shame over the land. But God remembered Robert Hunt's Covenant and visited each generation with a special opportunity for revival."
On Sunday afternoon, April 29, many people will gather at Yowell Meadow Park in Culpeper at 2 p.m. to commemorate the historic Covenant dedicating America to God. You are invited to march with the many churches in this community as we carry a cross along Main Street to rededicate and reclaim Culpeper for Christ.
Please pray for the Consecration Conference April 26-29, 2007 at Rock Church in Virginia Beach and Rededication Sunday on April 29.
Prayer Power
Heavenly Father, these are exciting times to be alive. We thank You for the national call to rededicate America to You in prayer that will take place on the beautiful shores of Virginia Beach at the 20th Street Oceanfront on Sunday April 29th, 2007 from 2pm to 7pm. Bless the weather for this event. Bless the Consecration Conference going on right now. Thank you for the many leaders and organizations that have made this possible. Bless Your children all over the world to seize this opportunity to rededicate their own families, churches, and communities to Jesus. Thank You. Amen.
Link of the Day
Reclaiming the Covenant [http://www.cbn.com/special/spiritualroots]
Blessings to see America respond to God's call to unite in prayer!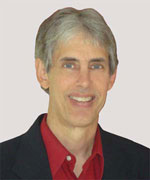 Joseph
Joseph Peck, M.D.
The Time Doctor
Empowering Dreams
Author, I Was Busy, Now I'm Not
www.empower2000.com
Connect – BE Blessed To Be A Blessing
LinkedIn: http://linkedin.com/in/thejournalguy
Facebook: http://facebook.com/thejournalguy
Twitter: http://twitter.com/thejournalguy

SHARE YOUR VICTORIES below!
It is easy, fun, and will inspire others.
There is tremendous power in a testimony. "And they overcame him (the devil) by the blood of the Lamb and by the word of their testimony." – Revelations 12:11
Caring/Sharing
Poem by Hugh Traulsen
If you dare to care, then share!
If you share, pay heed!!
God will reward every good deed!!!