For the LORD gives wisdom; From His mouth come knowledge and understanding; (Proverbs 2:6)
The Word of God is the Wisdom of God.
"Introduction to Proverbs: Proverbs concisely presents wisdom for living. Proverbs contains many sayings that are memorable,  sometimes humorous, but always insightful. They may require reflection to understand their full meaning. Often they are simply profound. King Solomon wrote most of these proverbial sayings. According to his proverbs, the starting point for anyone who would attain wisdom for living is the fear of the Lord. Those who learn this awesome respect for God can become wise in His eyes." – from dramatized NIV Bible on CD by Zondervan
Blessed is the man who listens to me (wisdom), watching daily at my gates, waiting at the posts of my doors. For whoever finds me finds life, and obtains favor from the LORD. (Pr 8:34-35)
Do you know that every problem in your life is simply a wisdom problem? For several years, I've been blessed in a variety of ways as a result of my habit of reading one chapter of Proverbs each day. Many fruitful Christian leaders have this habit.
Do you want more life and the favor of God?
Are you in the habit of reading one chapter of Proverbs each day?
Prayer Power
Heavenly Father, thank You for the wisdom of God contained in the Word of God. Thank You for blessing me to understand that "wisdom is better than rubies, and all the things one may desire cannot be compared with her. (Pr 8:11) I thank You for my daily habit of reading the Book of Proverbs. Bless me with uncommon wisdom and help me to apply what I learn from the Bible to all areas of my life. Bless those who read this with a hunger for godly wisdom. In Yeshua's name, I pray. Amen.
Link of the Day
The Wisdom Center – listen to the video message on the home page
[www.thewisdomcenter.tv]
Your Daily Blessing News
So far during July, the most popular "Link of the Day" by far has been the "101 Questions to Sharpen Your Focus and Multiply Your Effectiveness". [www.lifechangingseminars.com/resources_questions.htm]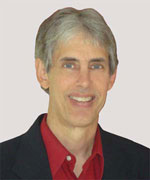 Joseph
Joseph Peck, M.D.
The Time Doctor
Empowering Dreams
Author, I Was Busy, Now I'm Not
www.empower2000.com
Connect – BE Blessed To Be A Blessing
LinkedIn: http://linkedin.com/in/thejournalguy
Facebook: http://facebook.com/thejournalguy
Twitter: http://twitter.com/thejournalguy

SHARE YOUR VICTORIES below!
It is easy, fun, and will inspire others.
There is tremendous power in a testimony. "And they overcame him (the devil) by the blood of the Lamb and by the word of their testimony." – Revelations 12:11
Caring/Sharing
Poem by Hugh Traulsen
If you dare to care, then share!
If you share, pay heed!!
God will reward every good deed!!!