Social epidemics are driven by the efforts of a handful of exceptional people.
"You are the light of the world. A city that is set on a hill cannot be hidden." (Matthew 5:14)
What role will you play in helping Virginia reach the tipping point for transformation?
In March 2005, my life changed forever when I met Rick Heeren over the phone. TODAY the lives of many people will change forever when they meet Rick. This morning Rick will meet briefly with pastors and marketplace leaders in Culpeper where they work. Then from Noon-1:30 PM, Rick will meet with interested people in the conference room of the Culpeper Library in a small group setting.
From 6:30-8:30 PM on June 20, Rick will share and teach in the large meeting room of the Culpeper Library. There will be a 30 minute reception for Rick before and after. Everyone interested in making Culpeper and Virginia a lighthouse for the world is invited to come.
Today an epidemic of prayer evangelism is being ignited in Culpeper that will rapidly spread across Virginia, America, and the world. God is shaking the very spiritual foundations of our state today. We are experiencing a major spiritual earthquake setting the stage for the upcoming spiritual tsunami. How did this come to pass?
On December 25, 2005 my daughter gave me the "The Tipping Point." Her note in this book read "Dad, This isn't a 'Christian' book per se, but I think you will find it interesting and informative none-the-less. Merry Christmas! Love, Caren. P.S. I believe you are a 'Connector.' (You'll understand when you read)."
Coming as a Christmas gift from my "favorite daughter" (and only daughter), I quickly devoured that book. That book gave me a new perspective on how epidemics are able to rapidly spread around the world. I learned "Ideas and products and messages and behaviors spread like viruses do." For the first time, I understood the 3 ingredients necessary for world-wide epidemics. I realized the power of intense focus.
God's timing is always perfect! Caren's gift came just in time to impact my top annual goals that I wrote down at the start of the 2006 year. One of my top spiritual goals was "Ignite an epidemic of prayer evangelism in Culpeper that will rapidly spread around Virginia, America, and the world." By now, I've read and prayed for that written goal hundreds of times. The Holy Spirit imprinted it on my heart.
Be blessed by visiting today's Link of the Day to see photos of Rick Heeren's prior visits to Culpeper and to find a few valuable links.
Prayer Power
"Close to Your heart, LORD, I long to be. When I'm close to Your heart, Your presence is so sweet. As I draw near to You, You will draw near to me. Close to Your heart is where I long to be." – lyrics from song "Close to Your Heart"
Link of the Day
Photos of Rick Heeren's prior visits to Culpeper [www.yourdailyblessing.com/content.cfm?id=2360]
Blessings to pray an active role in the transformation of Virginia!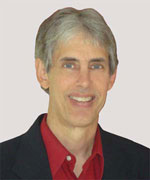 Joseph
Joseph Peck, M.D.
The Time Doctor
Empowering Dreams
Author, I Was Busy, Now I'm Not
www.empower2000.com
Connect – BE Blessed To Be A Blessing
LinkedIn: http://linkedin.com/in/thejournalguy
Facebook: http://facebook.com/thejournalguy
Twitter: http://twitter.com/thejournalguy

SHARE YOUR VICTORIES below!
It is easy, fun, and will inspire others.
There is tremendous power in a testimony. "And they overcame him (the devil) by the blood of the Lamb and by the word of their testimony." – Revelations 12:11
Caring/Sharing
Poem by Hugh Traulsen
If you dare to care, then share!
If you share, pay heed!!
God will reward every good deed!!!