The Spiritual Significance of 400 Years

Vision has been defined as a clear mental picture of what could be fueled by the conviction that it must be.
Then He said to Abram: "Know certainly that your descendants will be strangers in a land that is not theirs, and will serve them, and they will afflict them four hundred years. (Genesis 15:13)
In the introduction to his book The Purpose Driven Life, Rick Warren discusses the spiritual significance of 40 days. "Whenever God wanted to prepare someone for His purposes, He took 40 days." Rick uses the examples of Noah, Moses, David, Elijah, and Jesus. He then challenges his readers to set aside 40 days to figure out what God wants to do with the rest of their lives.
The Bible is clear that God considers 400 years a spiritually significant time period. Whenever God wanted to prepare a nation for His purposes, He took 400 years:
Abraham, the Father of Jews, Christians, and Muslims, lived 4,000 years ago.
The Israelites were in bondage in Egypt for 400 years (Gen 15:13, Acts 7:6).
The time span for the seven Judges of Israel was roughly 400 years (Judges 1-21).
The "Divided Kingdom" lasted 400 years (1 Kings 12 – 2 Kings 25).
The ministry of the prophets spans roughly 400 years.
There were 400 years of silence from Malachi until Jesus was born.
The Flash home page of www.Jamestown2007.org states "In 2007, Virginia and America's first permanent English settlement will turn 400. The Commonwealth of Virginia invites the world to join us in commemorating America's 400th anniversary." Could it be that God wants to set His people free in 2007 and give them the wealth of the land?
Since the size of the question determines the size of the result, let me ask two world-changing questions.
What is the destiny of Virginia and America in 2007?
If you believed that the destiny of one billion souls depends on what happens in Virginia in 2007, what would you do?
Prayer Power
Heavenly Father, I praise You as the God of HISstory, prophecy, and destiny. Thank You for blessing me with four huge spiritual breakthroughs on a single day in Culpeper in June 2000. Thank You that Attorney General Mark Early taught me the significance of the 400th anniversary of Jamestown in 2007. Thank You that Martin Brown, the Executive Director of The Family Foundation, shared his "140×3" plan, which ultimately led to the birth of A Life of Blessing. Thank You that I met Pastor Mark Jarvis and learned about American Family Radio. Now Holy Spirit, open the eyes and ears of those who read and hear this message to understand the destiny of Virginia and America in 2007. Then command them to fulfill their respective roles. Thank You Jesus! Amen and Hallelujah!
Link of the Day
Jamestown 2007 [www.jamestown2007.org]
Blessings for uncommon revelations and uncommon obedience!
Your Daily Blessing
God intends today's message to be shared with the world. Please forward it to your family and friends.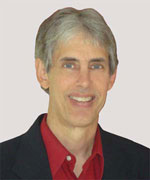 Joseph
Joseph Peck, M.D.
The Time Doctor
Empowering Dreams
Author, I Was Busy, Now I'm Not
www.empower2000.com
Connect – BE Blessed To Be A Blessing
LinkedIn: http://linkedin.com/in/thejournalguy
Facebook: http://facebook.com/thejournalguy
Twitter: http://twitter.com/thejournalguy

SHARE YOUR VICTORIES below!
It is easy, fun, and will inspire others.
There is tremendous power in a testimony. "And they overcame him (the devil) by the blood of the Lamb and by the word of their testimony." – Revelations 12:11
Caring/Sharing
Poem by Hugh Traulsen
If you dare to care, then share!
If you share, pay heed!!
God will reward every good deed!!!