The Relationship Between Culpeper, Virginia, and Israel
"When your city (Culpeper) gets a heart for God's city (Jerusalem), then God will get a heart for your city." – Jeff Bernstein
Look upon Zion, the city of our appointed feasts; (Isaiah 33:20)
What kind of heart do you have toward Israel?
What kind of heart does your city have toward Israel?
One of the key people I met last year was Jeff Bernstein, a Messianic Jew who lives in New York City and the founder of Gates of Zion. Jeff's private teaching has been invaluable to me.
On at least one occasion when I shared with Jeff that Culpeper's destiny is to be a detonator city for all of Virginia in 2007, he told me "When your city (Culpeper) gets a heart for God's city (Jerusalem), then God will get a heart for your city."
A few months later, the Holy Spirit told me "When your state (Virginia) gets a heart of God's nation (Israel), then God will get a heart for your state."
For Virginia to become a bright light to the world in 2007, it is absolutely essential for the people of Virginia to develop a passionate heart for Israel and a deep desire to pour out blessings on the Jewish people. As gentile believers, we need to repent of any anti-Semitism in our hearts, be it hidden or revealed.
Tomorrow I will share the story of how God recently opened the door for me to go to Israel for the first time ever during Passover in 2007. Stay tuned!
Prayer Power
Heavenly Father, God of Abraham, Isaac, and Jacob, forgive me for my ignorance about the importance of the Jewish people and the nation of Israel in the past. Forgive me for my lack of concern about the apple of your eye. Forgive me for allowing the spirit of anti-Semitism to grow and infect my heart through replacement theology. As a prophetic act on behalf of other Gentile believers in Culpeper and Virginia, I repent and ask for your forgiveness and mercy. Remove the veil from my eyes and other believers to understand that salvation of Israel is salvation of the world. Thank You Jesus. Amen.
Link of the Day
The Error Of Replacement Theology [http://www.therefinersfire.org/replacement_theology.htm]
Blessings to be a blessing to Jewish people and Israel!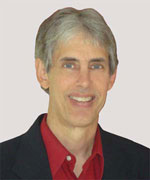 Joseph
Joseph Peck, M.D.
The Time Doctor
Empowering Dreams
Author, I Was Busy, Now I'm Not
www.empower2000.com
Connect – BE Blessed To Be A Blessing
LinkedIn: http://linkedin.com/in/thejournalguy
Facebook: http://facebook.com/thejournalguy
Twitter: http://twitter.com/thejournalguy

SHARE YOUR VICTORIES below!
It is easy, fun, and will inspire others.
There is tremendous power in a testimony. "And they overcame him (the devil) by the blood of the Lamb and by the word of their testimony." – Revelations 12:11
Caring/Sharing
Poem by Hugh Traulsen
If you dare to care, then share!
If you share, pay heed!!
God will reward every good deed!!!