The Power of Prayer – A Personal Testimony
The greatest way to show your love for someone is to pray for them from a pure heart!
"He who finds a wife finds a good thing and obtains favor from the Lord." – Proverbs 18:22
There are many stories I could share about answered prayer, but here is one of my favorite ones.
In July 1999 I left Culpeper Hospital after working there full-time as an anesthesiologist for 12 years. I had spent my last year there trying to work out a deal with Sue, my former anesthesia associate, to cut back to part-time. However, we failed to reach an agreement and in the process we grew apart from one another.
In December of 1999 and 2000, I sent Sue our family's custom Christmas card and letter. We've been doing that for hundreds of people each Christmas season for more than a decade. In December 2001, I had more than 350 Christmas cards ready to be mailed out, including one for Sue and her husband. However, I almost chose not to send it out because I hadn't seen Sue for more than a year and didn't feel that close to her anymore.
The Holy Spirit convicted me for hidden unforgiveness. So not only did I mail Sue the card, I started praying for her and her family every single day. I didn't tell anyone I was doing this – it was just me and God.
So what did God do? On March 18, 2002, out-of-the-blue, Sue stops in the coffee house where my wife was working to give her a belated Christmas card and gift for me. Sue didn't know this was my birthday. In her card, she thanked me so much for my last Christmas card and letter, especially for sharing of my faith. And she asked me to pray for her family.
Sue's gift consisted of two books, "The Power of a Praying Husband" and "The Power of a Praying Parent." I read a few pages of "The Power of a Praying Husband" that day and then set the book down. A month later, on April 18, I was reading Proverbs 18 because I was in the habit of reading one chapter of Proverbs daily corresponding to the day of the month. When I read verse 18, the Holy Spirit immediately reminded me that the key verse for "The Power of a Praying Husband" was Proverbs 18:22. So not only did Sue happen to give a belated Christmas card and two books on my birthday, but I had read the key verse for one of those books the same day she gave it to me.
I immediately went to tell Caren, my daughter, that God was trying to tell me something. It turns out that April 18 is Caren's birthday. Caren responded by telling me her boyfriend's birthday was June 18 and that another friend's birthday was May 18. I was going to that friend's house the next week to lead the very first out-of-school, local huddle (meeting) for the Fellowship of Christian Athletes.
I realized God wanted me to read "The Power of a Praying Husband." So, I canned everything else I planned to do that evening and spent several hours reading this book. The book taught me how to pray for my wife from a woman's perspective. I read the book over and over and over, praying for my wife. God changed my heart and did miracles in my marriage. I still continue to read and listen to the book on CD regularly. This prayer book has had a greater positive impact on my marriage than anything else. "The Power of a Praying Parent" has had the greatest positive impact on my children.
Do you or someone you know need help to pray effectively for your family?
Could one of these books be a turning point in your life and family?
Prayer Power
Most gracious, heavenly Father, thank You for Stormie Omartian and her ability to teach people how to pray. Thank You for the books she has written. Bless Stormie, her family, and her ministry. Thank You for intervening in my life just in time to rescue my marriage and kids. Lord, it seems that almost everywhere I go, I run into people who are hurting so bad because of serious family problems. Bless those who read this message by teaching them how to pray effectively for their own families. Thank You Jesus! Amen.
Links of the Day
The Power of a Praying Husband [http://www.familychristian.com/shop/product.asp?prodID=5094]
The Power of a Praying Wife [http://www.familychristian.com/shop/product.asp?ProdID=941]
The Power of a Praying Parent [http://www.familychristian.com/shop/product.asp?ProdID=3389]
Blessings to know how to pray effectively for your family and to do it!
Your Daily Blessing News
This week's theme has been prayer. The purpose of these daily e-prayer devotionals is to build strong relationships through the transformational power of prayer. God is sending these emails to you to bless you and your family. God wants you to experience a breakthrough – to experience the abundant life He promises. Receive the blessing each day by saying the prayer. Personalize it for yourself. There is tremendous power in corporate prayers of unity.
Other sites of interest: Stormie Omartian [http://www.stormieomartian.com]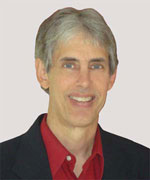 Joseph
Joseph Peck, M.D.
The Time Doctor
Empowering Dreams
Author, I Was Busy, Now I'm Not
www.empower2000.com
Connect – BE Blessed To Be A Blessing
LinkedIn: http://linkedin.com/in/thejournalguy
Facebook: http://facebook.com/thejournalguy
Twitter: http://twitter.com/thejournalguy

SHARE YOUR VICTORIES below!
It is easy, fun, and will inspire others.
There is tremendous power in a testimony. "And they overcame him (the devil) by the blood of the Lamb and by the word of their testimony." – Revelations 12:11
Caring/Sharing
Poem by Hugh Traulsen
If you dare to care, then share!
If you share, pay heed!!
God will reward every good deed!!!