The Power of Powerful Questions
God desires for His children to be good stewards of every conversation!
And the Lord said, "Who then is that faithful and wise steward, whom his master will make ruler over his household, to give them their portion of food in due season? (Luke 12:42)
How can you be the best steward of your conversations?
As mentioned in yesterday's devotional, the most profound lesson I learned and experienced during the Real Talk Training (RTT) seminar on January 27 is "Coaches don't give advice or tell people what to do. Instead they use powerful, incisive questions to stimulate you to examine things in life that matter most from new angles."
Later that same day (Jan 27), my wife and I left our home in Culpeper to drive 90 minutes to Richmond Virginia for the annual banquet for the Richmond Tri Club banquet at Hermitage Country Club. The keynote speaker was the men's world triathlon champion for 2005.
I learned that the Richmond triathlon club is the 7th largest in the U.S. The banquet was sold out with about 200 attendees. 10 guests were seated at each of the round tables. My wife sat to my left and a total stranger was seated to my right. I decided to apply the principles learned earlier that day about asking open-ended, powerful questions. An open question is one that does not allow a "yes/no" answer and is not a leading question.
I don't remember the name of the stranger seated to my right, but for the sake of simplicity, I will refer to him as Tom. Tom appeared to be in his mid 20's. I began my conversation with Tom by asking "What do you do?" He told me about his work and triathlon training. I then asked how he liked his job. That question was followed up by asking "What are you passionate about doing?"
In the course of our discussion, Tom made the discovery "My life is out of balance!" He told me his life is completely focused on him. When I asked him what he meant by that, he told me he used to go to church when he was a teenager. When I asked him what he liked about church, he told me he went on two mission trips, one to Honduras and the other to another country. When I asked Tom how the trip to Honduras impacted him, he said the trip made him realize how blessed, yet ungrateful, most people in the U.S. are.
Several times during our conversation, Tom told me "That's a good question." Near the end of our conversation, Tom told me he needs to get back in church and to start serving other people. This was absolutely amazing because I never mentioned the word "God" or "church" and offered no advice. I did not try to steer the conversation. I simply listened with a caring attitude while asking open, powerful questions.
Prayer Power
Father, forgive me for all the times I have turned people away by talking at them rather than asking questions and listening for what they had to say. Forgive me for trying to be the Holy Spirit in directing conversations, rather than allowing the Holy Spirit to direct others with their answers. Forgive me for my selfishness. Teach me to be a good steward with all my conversations. Bless me to be a blessing to others. Thank You Jesus. Amen.
Link of the Day
Generous/Good Stewardship [http://www.centralpc.org/sermons/2005/s050206.htm]
Blessings to be a good steward with your conversations!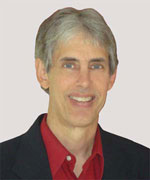 Joseph
Joseph Peck, M.D.
The Time Doctor
Empowering Dreams
Author, I Was Busy, Now I'm Not
www.empower2000.com
Connect – BE Blessed To Be A Blessing
LinkedIn: http://linkedin.com/in/thejournalguy
Facebook: http://facebook.com/thejournalguy
Twitter: http://twitter.com/thejournalguy

SHARE YOUR VICTORIES below!
It is easy, fun, and will inspire others.
There is tremendous power in a testimony. "And they overcame him (the devil) by the blood of the Lamb and by the word of their testimony." – Revelations 12:11
Caring/Sharing
Poem by Hugh Traulsen
If you dare to care, then share!
If you share, pay heed!!
God will reward every good deed!!!