"To learn a skill, I often look – not for the best in the world – but for people who've made the greatest progress in the shortest period of time." – Tim Ferriss
"Come to Me, all you who labor and are heavy laden, and I will give you rest." (Matthew 11:28)
What one new habit will you focus on in January 2010 to set the stage for the most fruitful year and decade of your life?
I want to start off this new year and new decade by sharing with YOU one of the most profound messages about habits I have ever come across.
In his book "The Greatest Salesman in the World," Og Mandino wrote "Good habits are the key to all success!" Dr. Mike Murdock, founder of the Wisdom Center, writes "Successful people do daily what unsuccessful people do occasionally!"
Dr. Jerry Falwell was known as a man of "Every day" – living out daily habits that bore much fruit. One of Dr. John Maxwell's latest books is titled "Make Today Count: The Secret of Your Success Is Determined by Your Daily Agenda."
Do you get it? Good habits are the key to YOUR success. But how do you go about establishing good habits?
I believe in Chapter 5 of his book "The Power of Less," Leo Babauta shares one of the simplest and most powerful answers. Here is what Leo writes:
"The only way you'll form long-lasting habits is by applying the Power of Less: focus on one habit at a time, one month at a time, so that you'll be able to focus all your energy on creating that one habit."
Leo then recommends a 30-DAY CHALLENGE. Here's how it works:
1. Select one habit for the Challenge. Only one habit per month. You can choose any habit – whatever you think will have the biggest impact on your life.
2. Write down your plan. You will need to specifically state what your goal will be each day, when you'll do it, what your "trigger" will be (the event that will immediately precede the habit that's already a part of your routine – such as exercising right after you brush your teeth), who you will report to (see below).
3. Post your goal publicly. Tell as many people as possible that you are trying to form your new habit. I suggest an online forum, but you could email it to coworkers and family and friends or otherwise get the word out to a large group.
4. Report on your progress daily. Each day, tell the same group of people whether or not you succeeded at your goal.
THE RULES
There are only a few rules you need to follow to make this Challenge a success. If you follow these rules, it would be hard for you not to form a new habit by the end of the 30 days.
Do only one habit at a time. Do not break this rule, because I assure you that if you do multiple habits at once, you will be much less likely to succeed. Trust me – I've tried both ways many times, and in my experience there is 100% failure for forming multiple habits at once, and a 50-80% success if you do just one habit at a time – depending on whether you follow the rest of these rules.
Choose an easy goal. Don't decide to do something really hard, at least for now. Later, when you're good at habit changes, you can choose something harder. But for now, do something you know you can do every day. In fact, choose something easier than you think you can do every day. If you think you can exercise for 30 minutes a day, choose 10 minutes – making it super easy is one of the surest ways to ensure you'll succeed.
Choose something measurable. You should be able to say, definitively, whether you were successful or not today. If you choose exercise, set a number of minutes or something similar (20 minutes of exercise daily, for example). Whatever your goal, have a measurement.
Be consistent. You want to do your habit change at the same time every day, if possible. If you're going to exercise, do it at 7 a.m. (or 6 p.m.) every day, for example. This makes it more likely to become a habit.
Report daily. You could check in every 2 or 3 days, but you'll be more likely to succeed if you report daily. This has been proven over and over again in the Challenges.
Keep a positive attitude! Expect setbacks now and then, but just note them and move on. No embarrassment in this challenge.
MY HABIT TO FOCUS ON IN JANUARY 2010
Here is what Jesus told me during my 2-way journaling time today:
Randy, the habit I want you to focus on in January is Journaling using "Yesterday… and Prayer Power" and "3 MIT's (Most Important Tasks)." Every day I want you to take at least one action step toward your annual goal of selling one million copies of UNCOMMON Journaling for Breakthroughs. As Seth said, set a goal of selling 500 copies of UJFB in January. You can take a step toward that goal today by writing a YDB devotional about habits today. Start now. Share what I have placed on your heart. Call it The Power of Less.
Prayer Power
Heavenly Father, thank You for working in my life to reveal the secret of establishing powerful new habits – focusing on only one each month. Touch the hearts of those who read and listen to this message to take the 30-Day challenge and apply this very important life lesson. Speak to each one of them as to what one habit You want them to focus on during the next 30 days. In Jesus name, I pray. Amen and Hallelujah!
Blessings for godly discernment about one new habit to focus on during the next 30 days!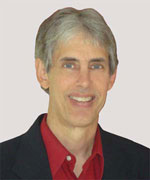 Joseph
Joseph Peck, M.D.
The Time Doctor
Empowering Dreams
Author, I Was Busy, Now I'm Not
www.empower2000.com
Connect – BE Blessed To Be A Blessing
LinkedIn: http://linkedin.com/in/thejournalguy
Facebook: http://facebook.com/thejournalguy
Twitter: http://twitter.com/thejournalguy

SHARE YOUR VICTORIES below!
It is easy, fun, and will inspire others.
There is tremendous power in a testimony. "And they overcame him (the devil) by the blood of the Lamb and by the word of their testimony." – Revelations 12:11
Caring/Sharing
Poem by Hugh Traulsen
If you dare to care, then share!
If you share, pay heed!!
God will reward every good deed!!!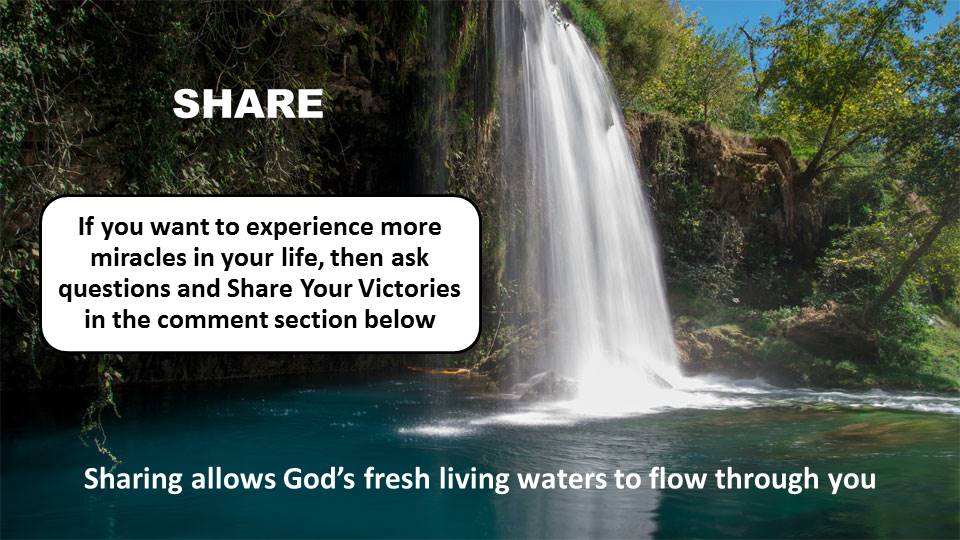 Blessings of the Day
1) Relationships Restored – The Power Of Being A Friend Will Be Unleashed In 2010
2) How to Be More Fruitful by Lynne Lee
3) Francis Frangipane: Everyone Who Seeks God Can Find Him
4) Francis Frangipane – Becoming Christlike – great YouTube video message
God doesn't want to protect me. He wants to perfect me.
My goal is not to be saved, but to become Christ-like.
God needs an evil world so we can become righteous in it.
It's time for us to grow up.
5) Bill Yount: Blowing the Shofar Ministries –  a powerful radio message
You are God's plan A. There is no Plan B.
When we repent, God can turn a mistake into a miracle.
6) You Raise Me Up