The great Christian spiritual heritage came from the Jewish people!
They were pleased to do it, and indeed they owe it to them. For if the Gentiles have shared in the Jews' spiritual blessings, they owe it to the Jews to share with them their material blessings. (Romans 15:27)
Yom Kippur is the most sacred day of the Jewish year! Tomorrow evening (October 1, 2006) is the beginning of Yom Kippur – the Day of Atonement.
The International Day of Prayer for the Peace of Jerusalem, instituted with the endorsement of hundreds of Christian leaders from around the world, representing tens of millions of Christians, is held annually on the first Sunday of every October." This year the first Sunday of October is October 1, which just happens to begin Yom Kippor.
To fully comprehend our Christian faith, we should know about this fascinating heritage. We study a Hebrew book written by Hebrews; we serve a Hebrew Lord who had Hebrew disciples; we desire to follow the first century church which was first predominately Hebrew; and through Christ, we are grafted into a Hebrew family! It makes sense to study the Hebrew culture.
Virginia is very blessed to have Jeff Bernstein speak at 3 PM on October 1 at the Best Western in Culpeper Virginia, the cradle of religious freedom for the world.  For more information, contact Paula Jones (540-825-1708),
What are you doing to celebrate this special day on October 1?
Prayer Power
Heavenly Father, forgive me for all the years I chose to ignore my Hebraic roots. Thank You for bringing Jeff Bernstein into my life to teach me about the Hebrew culture and to open my eyes of understanding about the importance of blessing the children of Israel. Bless Jeff with uncommon favor when he speaks in Virginia tomorrow (October 1). Use Jeff as a catalyst to bless Virginia with a heart for Your city (Jerusalem). Thank You Jesus. Amen.
Blessings of the Day
1) Christians Owe Jews a Great Debt (link from Gates of Zion is missing)
2) The Importance of Our Hebraic Roots
3) Yom Kippur by TNN Online editor J.K. McKee
Related Articles
Blessings to understand your Hebraic roots!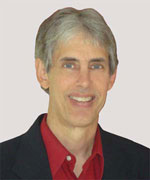 Joseph
Joseph Peck, M.D.
The Time Doctor
Empowering Dreams
Author, I Was Busy, Now I'm Not
www.empower2000.com
Connect – BE Blessed To Be A Blessing
LinkedIn: http://linkedin.com/in/thejournalguy
Facebook: http://facebook.com/thejournalguy
Twitter: http://twitter.com/thejournalguy

SHARE YOUR VICTORIES below!
It is easy, fun, and will inspire others.
There is tremendous power in a testimony. "And they overcame him (the devil) by the blood of the Lamb and by the word of their testimony." – Revelations 12:11
Caring/Sharing
Poem by Hugh Traulsen
If you dare to care, then share!
If you share, pay heed!!
God will reward every good deed!!!