The MM Connection: Holiness
Holiness is an act of faith and can be imparted to others!
"Be holy; for I am holy!" (Leviticus 11:44, 1 Peter 1:16)
Are you holy?
What sin(s) in your life do you need to ask God for help to conquer? 
God commands us to be holy, not to try to be holy. This is an act of faith and requires the power of the Holy Spirit within us. When we meet God face to face, He imparts holiness to us. Remember how Moses' face would glow after meeting with God. Jack Serra says that some people have an anointing for holiness and can impart that to other people. I agree.
As we learned two days ago, the husband's role in the marriage is to create an environment conducive to holiness. To do this, the husband must seek to be holy. How do you be holy? Stop sinning. Jack Serra maintains that everyone knows when they are sinning. To eliminate sin from our lives, we must first acknowledge it, repent, and then choose to change our ways. We must be deliberate and purposeful. There is a huge difference between being holy and being self-righteous.
What then is true practical holiness? Holiness is the habit of being of one mind with God. A holy man will 1) endeavor to shun every known sin and to keep every known commandment, 2) strive to be like our Lord Jesus Christ, 3) follow after meekness, patience, gentleness, patience, kindness, government of his tongue, 4) follow after temperance and self–denial, 5) follow after charity and brotherly kindness, 6) follow after a spirit of mercy and benevolence towards others, 7) follow after purity of heart, 8) follow after the fear of God, 9) follow after humility, 10) follow after faithfulness in all the duties and relations in life, 11) follow after spiritual–mindedness.
Prayer Power
Father, You say "And you shall be holy to Me, for I the LORD am holy, and have separated you from the peoples, that you should be Mine." (Leviticus 20:26) It is my desire to be set apart – for my family to be set apart – to be Yours and only Yours. Therefore, as head of my household, I invite You to be LORD of our home and to be LORD of our family. I give You complete authority over my life, my family, and all that we possess. I declare that my home shall be called a house of prayer. I invite You to take captive our thoughts, words, and actions that we may glorify You. Thank You Jesus. Amen.
Link of the Day
The nature of true practical holiness
Blessings to be holy!
Your Daily Blessing News
Tomorrow we will look at the protocol for entering the presence of the King.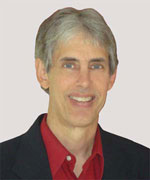 Joseph
Joseph Peck, M.D.
The Time Doctor
Empowering Dreams
Author, I Was Busy, Now I'm Not
www.empower2000.com
Connect – BE Blessed To Be A Blessing
LinkedIn: http://linkedin.com/in/thejournalguy
Facebook: http://facebook.com/thejournalguy
Twitter: http://twitter.com/thejournalguy

SHARE YOUR VICTORIES below!
It is easy, fun, and will inspire others.
There is tremendous power in a testimony. "And they overcame him (the devil) by the blood of the Lamb and by the word of their testimony." – Revelations 12:11
Caring/Sharing
Poem by Hugh Traulsen
If you dare to care, then share!
If you share, pay heed!!
God will reward every good deed!!!