The Miracle of Virginia Morton
God commands us to do everything with excellence!
Do you see a man who excels in his work? He will stand before kings; He will not stand before unknown men. (Proverbs 22:29)
When you are working or doing something, do you do it with excellence as if working for Jesus?
When I think about Virginia Morton, two scriptures come to mind – the one above about doing things with excellence and James 1:22 about being doers, not just hearers, of the Word. In my opinion, Virginia has done more in the past two years to bring unity to the Culpeper community than anyone.
I first met Virginia around 2002 at the Culpeper United Methodist Church when my daughter received the bronze Congressional Award. Many local high school students were presented their awards by Congressman Eric Cantor, Culpeper's representative for the U.S. House of Representatives.
That year marked the 10th anniversary of the Congressional Award [www.congressionalaward.org] program in Culpeper. Because of that and because Culpeper had more Congressional Award recipients than any other community in America, Cantor came to Culpeper to present the awards. In all previous years, the recipients had to go to Washington D.C. to receive their rewards. Virginia played a key role in the success of our local program.
Virginia also was responsible for the Academic Spotlight – weekly articles that appeared in our local newspaper highlighting students who excelled in school and with community involvement.
In February 2005, I ran into Virginia at our local Food Lion store. Even though we barely knew each other, we started talking while waiting in the check out line. I was so moved by what she had to say about her "Marching Through Culpeper" book  that I asked her to share her story on the local Christian TV show I had started. A few weeks later, I interviewed Virginia. She told the miraculous story of how God had her write this book and got it published. Virginia later told me that this was the first time she had ever shared her faith in a public interview.
By sharing her faith publically, Virginia began a process of explosive spiritual growth. She became a regular and active participant of Pray Culpeper in the summer of 2005. She got her pastor and several other church members involved.
Perhaps more than anything, what has positively impacted our community are the weekly prayer-focus articles that Virginia initiated in July 2006. Each week, the Culpeper News is mailed to every home in Culpeper. A different community leader is featured each week, giving our community the opportunity to pray for his or her specific prayer needs and requests.
These prayer articles recently opened the door for an upcoming prayer walk of Pearl Sample Elementary School on December 17. More will be shared about that tomorrow. You will hear more about "Marching Through Culpeper" another day. Keep tuned!
Prayer Power
Heavenly Father, thank You for Virginia Morton and the positive impact she has had on Culpeper. Thank You for her humility, prayer life, and passion for You. Thank You that she does things with excellence and puts feet to her prayers and the prayers of others. Bless Virginia and her family indeed! Thank You for blessing the weekly prayer focus articles in our community. Please multiply those in other communities in Virginia and across America. Thank You Jesus. Amen.
Link of the Day
Archive of Culpeper's weekly prayer focus articles [www.alifeofblessing.org/content.cfm?id=2164]
Blessings to do everything with excellence!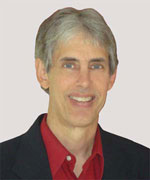 Joseph
Joseph Peck, M.D.
The Time Doctor
Empowering Dreams
Author, I Was Busy, Now I'm Not
www.empower2000.com
Connect – BE Blessed To Be A Blessing
LinkedIn: http://linkedin.com/in/thejournalguy
Facebook: http://facebook.com/thejournalguy
Twitter: http://twitter.com/thejournalguy

SHARE YOUR VICTORIES below!
It is easy, fun, and will inspire others.
There is tremendous power in a testimony. "And they overcame him (the devil) by the blood of the Lamb and by the word of their testimony." – Revelations 12:11
Caring/Sharing
Poem by Hugh Traulsen
If you dare to care, then share!
If you share, pay heed!!
God will reward every good deed!!!