The Miracle of Steve Rawls
Uncommon obedience to God results in uncommon blessings by God!
"And all these blessings shall come upon you and overtake you, because you obey the voice of the LORD your God" (Deuteronomy 28:2)
Is the Holy Spirit asking you to do something that is contrary to the wisdom of the world?
As I already mentioned yesterday, we held the very first "Healthy Virginia" meeting in Culpeper on Monday December 4. Our vision is to make Virginia the healthiest state in the nation by December 2007. Holding this meeting required uncommon obedience on the parts of several people and resulted in a series of miracles each day following.
On December 5, I met Steve Rawls for dinner at Kalbees in Pembroke Virginia, located ten minutes by car from Pearisburg where I work and have my apartment in Giles County.
Steve Rawls is the new full-time Young Life leader in Giles County where I've been working part-time for the past three years. He is 22 years old, graduated from Virginia Tech in May, worked for 13 weeks during the summer as the video intern for Young Life at Rockbridge (near Lexington Virginia), and then began working in Giles County for Young Life in September.
On October 22, Steve Rawls first popped up on my radar screen when I received an email from Geraldine Shaver telling me that she had just met Steve that day. She said "I recognize the same hunger in him for souls that I saw in you … I am asking you to pray about meeting him." God has taught me to listen to Geraldine because she loves Jesus dearly and walks and prays in the Spirit. She is a connector and God uses her as a scout for me.
While driving to the restaurant, I ask God to show me some need I could meet for Steve to bless him. During our conversation, I learned Steve was living in a very small apartment in Pembroke with a leaky roof. He was hoping to find an apartment in Pearisburg, where 100% of his Young Life students are. BINGO! The lights went on.
I told Steve about my great apartment in Pearisburg that I was vacating in two weeks. It is large, clean, and the rent is cheap. The apartment is located at the very top of a hill and has a gorgeous view overlooking the town of Pearisburg and with a great view of the sun rising over the mountains in the morning.
After dinner, Steve came over to my apartment to take a look at it. He loved it. Steve told me it was four times larger than his current apartment and the rent was just a little more. I called the owner, told him about Steve, and asked him not to put an ad in the newspaper to rent it. Steve called the owner back later that night committing to lease it.
One of my fervent prayers has been to leave a legacy in Giles when I stop working there in late December. I never even considered that my apartment could be part of that. My apartment that I have been anointing for the past two years with the Word of God and songs to the Almighty will now be used as the home for the Young Life leader. Young Life students will be coming there to learn more about God and praise Him. To top it off, Steve is a friend of Jeff Stables, who is the wonderful Young Life leader we have in Culpeper.
Prayer Power
Father I praise You as the great Connector! Thank You for connecting me with Steve Rawls. Thank You for Geraldine's obedience to make this connection possible. Thank You for continuing to use my apartment for Your purposes. Bless Steve with uncommon favor. Grant him the desires of his heart. Bless the socks off of the Young Life students in Giles County. Bless those who receive this message with a desire for uncommon obedience. Thank You Jesus. Amen.
Link of the Day
Young Life [www.younglife.org]
Blessings of uncommon obedience!
Your Daily Blessing News
Tomorrow I will share the miracle of how I got to know Geraldine Shaver.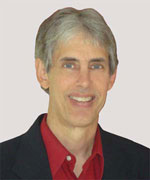 Joseph
Joseph Peck, M.D.
The Time Doctor
Empowering Dreams
Author, I Was Busy, Now I'm Not
www.empower2000.com
Connect – BE Blessed To Be A Blessing
LinkedIn: http://linkedin.com/in/thejournalguy
Facebook: http://facebook.com/thejournalguy
Twitter: http://twitter.com/thejournalguy

SHARE YOUR VICTORIES below!
It is easy, fun, and will inspire others.
There is tremendous power in a testimony. "And they overcame him (the devil) by the blood of the Lamb and by the word of their testimony." – Revelations 12:11
Caring/Sharing
Poem by Hugh Traulsen
If you dare to care, then share!
If you share, pay heed!!
God will reward every good deed!!!