"Deep within each of us there is an inner longing to live a life of greatness and contribution." – Steven Covey
Now Joseph had a dream, and he told it to his brothers; and they hated him even more. (Genesis 37:5)
What is your dream?
As mentioned in my devotional on May 19, this week's series of devotionals pertain to UNCOMMON DESTINY Coaching.
In his best-selling book "The Purpose Driven Life," Rick Warren does a fabulous job discussing purpose. While destiny and purpose are related, the word "destiny" seems more powerful than "purpose." The dictionary defines "destiny" as "the predetermined, usually inevitable or irresistible, course of events." Understanding your destiny results in intense determination and perseverance to overcome trials and temptations.
There have been lots of amazing things happening this past week. As someone told me in her recent email, "Wonderful God-instances, not coincidences have been happening non-stop and the blessings are pouring down." Let me share a few examples.
During a lunch meeting on May 15, a pastor friend asked me to coach him to uncover his destiny. After just one session of Holy Spirit inspired questions, I saw an unquenchable fire IGNITE in his heart. On May 19 he called me out-of-the-blue to share all that was happening. He was bubbling over with joy and excitement.
On Tuesday May 20 during our awesome weekly Marching Through Culpeper prayer call, I shared the story of the Holy Spirit giving me the instruction to ask the Liberia Ambassador "What are your dreams?" As soon as I finished saying that, Virginia Morton said that was amazing because "DREAMS" was the keyword the Holy Spirit had given her beforehand for this week's prayer call. She then went on to explain how Joseph was one of the biggest dreamers in the Bible. The key scriptures she shared were Genesis 37:9-11 and Joel 2:28.
Late in the prayer call, I prayed, "Abba, Father, I praise You as the Master Weaver, who weaves together each of our lives like a quilt." To the best of my knowledge, this was the first time I had ever referred to God as the Master Weaver. I did that because I saw a vision of a quilt while Virginia was praying.
The next morning when Amy Pittman and Jon Monroe came over to work, I asked what they did the previous evening. Amy shared that she pulled a cross-stitch for a quilt out of her closet that had been there for years and began working on it (weaving) for hours. So around the same time I was praying to the Master Weaver about weaving our lives like a quilt, Amy began weaving a quilt at her home.
After hearing Amy's story, I asked her to post a message to her blog about her quilt. She did including the life lessons she is learning. To read that and see her latest video, see today's Link of the Day. God is going to eventually use Amy to minister to millions of struggling teenage girls.
Prayer Power
Heavenly Father, thank You for the way You often speak to us in dreams and visions. Thank You for revealing my destiny several years ago which has helped me overcome trials and temptations. Bless my readers to discover and live out their divine dreams. In Jesus name I pray. Amen.
Link of the Day
"My Quilt" – by Amy Pittman
Blessings to discover and live out your divine dream!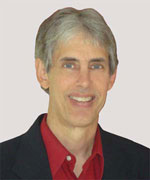 Joseph
Joseph Peck, M.D.
The Time Doctor
Empowering Dreams
Author, I Was Busy, Now I'm Not
www.empower2000.com
Connect – BE Blessed To Be A Blessing
LinkedIn: http://linkedin.com/in/thejournalguy
Facebook: http://facebook.com/thejournalguy
Twitter: http://twitter.com/thejournalguy

SHARE YOUR VICTORIES below!
It is easy, fun, and will inspire others.
There is tremendous power in a testimony. "And they overcame him (the devil) by the blood of the Lamb and by the word of their testimony." – Revelations 12:11
Caring/Sharing
Poem by Hugh Traulsen
If you dare to care, then share!
If you share, pay heed!!
God will reward every good deed!!!