The Legacy of E. M. Bounds
"Since the time of the apostles, no man besides Edward McKendree Bounds has left such a rich inheritance of research into the life of prayer." – Introduction to "E.M. Bounds On Prayer" book
"Ask of Me, and I will give you the nations for your inheritance, And the ends of the earth for your possession." (Psalm 2:8)
What can you do to most effectively grow your prayer life and faith in 2009?
Welcome to our series of message for Christmas week! What is Christmas about? For Christians, Jesus is the reason for the season. For me, the Christmas season is a time to give extravagantly – to pour myself into the lives of others – giving the best I have to those who are struggling and those less fortunate. After all, God gave His only begotten Son to us to pay a debt I could never pay.
I think it's appropriate to start off my messages of Christmas week sharing about prayer and faith since Jesus' purpose in coming was to "seek and save that which was lost" and faith in Jesus is crucial both for salvation and to live an abundant life. According to E.M. Bounds, "when faith ceases to pray, it ceases to live."
On November 18 Virginia Morton posted a blog (and sent a bulk email) for her Marching Through Culpeper followers titled "The Legacy of E. M. Bounds." In that highly inspirational message, Virginia relates how it took three times for her to finally hear God's voice to purchase and read the book "E.M. Bounds on Prayer."
Virginia wrote, "This book changed my life and grew my faith and prayer life exponentially. The book's introduction says; 'Since the time of the apostles, no man besides Edward McKendree Bounds has left such a rich inheritance of research into the life of prayer.'"
Now that's a very, very powerful statement. So when Virginia later thanked God that "Randy is the E.M. Bounds of Culpeper" during two different intense group prayer times in a single week, that really caught my attention.
As I was journaling early in the morning on December 3, I began writing down highlights and low points for 2008. The very first highlight I wrote down was "I'm seeing people's lives changes all around me." I then proceeded to write down some of the phenomenal testimonies that people have shared with me this year of how I have impacted them.
One of the highlights I wrote down was Virginia's recent statement that I am the E.M. Bounds of Culpeper. As I was reflecting on that statement coming from one of the pillars of our community, a very godly woman who prays faithfully and understands the power of prayer, and one of God's generals of intercession, I felt extremely humbled.
The Holy Spirit then commanded me to send Virginia a very specific email, which turned out to be so inspirational that Virginia sent me three emails later that day. Two of those emails contained links to these web references
http://en.wikipedia.org/wiki/Edward_McKendree_Bounds
http://www.whatsaiththescripture.com/Fellowship/E.M.Bounds.html
Those references so inspired me that I searched my basement bookshelf for the book "E.M. Bounds On Prayer" and spent hours that evening reading it. That book is the best one I have ever read about prayer.
Prayer Power
Heavenly Father, we praise You as the God of prayer! Thank You for leading Virginia Morton to read "E.M. Bounds On Prayer" and then to write her blog post about that. Thank You for using Virginia's blog post and subsequent prayers and personal emails to lead me to begin reading that book. Thank You for inspiring me to spend much more time interceding for others in the past 7 weeks. Thank You for the fruit of prayer I am seeing in many people I am praying for. May today's message inspire several of my readers to buy and read the book "E.M. Bounds On Prayer." Thank You Jesus. Amen and  hallelujah!
Blessing of the Day
1) The Legacy of E. M. Bounds – complete blog post by Virginia Morton
2) Power through Prayer – E.M. Bounds

3) E.M. Bounds – Weapon of Prayer

4) Prayer and Obedience – E.M. Bounds

Blessings to intentionally grow in your prayer life and faith in 2009!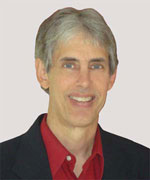 Joseph
Joseph Peck, M.D.
The Time Doctor
Empowering Dreams
Author, I Was Busy, Now I'm Not
www.empower2000.com
Connect – BE Blessed To Be A Blessing
LinkedIn: http://linkedin.com/in/thejournalguy
Facebook: http://facebook.com/thejournalguy
Twitter: http://twitter.com/thejournalguy

SHARE YOUR VICTORIES below!
It is easy, fun, and will inspire others.
There is tremendous power in a testimony. "And they overcame him (the devil) by the blood of the Lamb and by the word of their testimony." – Revelations 12:11
Caring/Sharing
Poem by Hugh Traulsen
If you dare to care, then share!
If you share, pay heed!!
God will reward every good deed!!!