The Key to Shaping Your Destiny
Success breads success! – Dan Stratton
"If you then, being evil, know how to give good gifts to your children, how much more will your Father who is in heaven give good things to those who ask Him! (Matthew 7:11)
How can you learn to tap your full potential?
My last two devotionals have talked about Dan Stratton and the ProVision Network. Dr. Mike Murdock has defined prosperity as having enough of God's provision to accomplish God's assignment for your life. I agree completely. We serve a God of abundance, not of lack. I believe many well-meaning Christians never fulfill their God-given assignments for life because of a poverty mentality and a resulting lack of adequate financial resources. Many people fail to recognize the significance of free will in God's plan.
On November 13, I listened to two more free audio messages by Dan on the Provision Network website. Here are some notes from his message titled "The key to shaping your destiny."
Steps to success
Step #1: DECIDE – Write down the vision (your goals). Then read that over and over. If you don't know what you want, how are you going to get it? If you don't know where you are going, how are you going to get there?
Step #2: TAKE ACTION – Make errors of actions, not errors of inaction and passivity. In the Provision Network, we try to get you around people who are successful. Success breads success. Successful people do certain things over and over again. Pray for a mentor who has the willingness, the desire, and the ability to help you. Make the decision to be the #1 person in your industry and then work your way backwards to implement action steps. Begin with the end in mind.
Step #3: MEASURE – Have spiritual and sensory acuity. Know the effects. Observe what's happening. Did your action take you further toward or away from your goal? Did you learn from your action?
Step #4: MAKE THE PROPER ADJUSTMENTS – Most people don't have the energy to regularly measure and make adjustments. All this means is that person does not have a true commitment to the decision he has made.
5 levels of communication
1) Prayer life = communication with God
2) Internal communication: Learning to master the voices in your head. Learning to understand yourself.
3) External communication: Relationships with our family – spouse, children, parents, other relatives
4) Pro-actively maintain your friendships and business relationships. Write down a list of people you are going to talk to who have moved you closer to your goals.
5) Open yourself up to groups of people, where you can meet new people – associations, networks, etc.
Communication is the currency of today! One of Dan's bosses told him, "Every day I write down the names of 5 people I need to talk to. I call one person every day to stay in touch with them." This is developing an external mastery of communication.
Prayer Power
Most gracious and merciful Father, I praise You as my Provider. Teach me to decide, take action, measure, and make the proper adjustments to be highly successful in the marketplace. At the same time, protect my mind and heart from the love of money. Thank You Jesus. Amen.
Link of the Day
Why join the ProVision Network? [www.provisionnetwork.org] – click on Join PVN – Why Join PVN?
Blessings to decide, take action, measure, and make the proper adjustments to maximize your God-given potential!
Blessings to decide, take action, measure, and make the proper adjustments to be highly successful!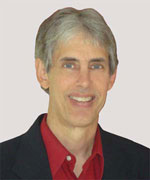 Joseph
Joseph Peck, M.D.
The Time Doctor
Empowering Dreams
Author, I Was Busy, Now I'm Not
www.empower2000.com
Connect – BE Blessed To Be A Blessing
LinkedIn: http://linkedin.com/in/thejournalguy
Facebook: http://facebook.com/thejournalguy
Twitter: http://twitter.com/thejournalguy

SHARE YOUR VICTORIES below!
It is easy, fun, and will inspire others.
There is tremendous power in a testimony. "And they overcame him (the devil) by the blood of the Lamb and by the word of their testimony." – Revelations 12:11
Caring/Sharing
Poem by Hugh Traulsen
If you dare to care, then share!
If you share, pay heed!!
God will reward every good deed!!!