The Journal: Write, Organize, Remember, Find
The Journal is a powerful journaling and writing tool that can help you take control of your life. – today's Link of the Day
Now go, write it before them on a tablet, And note it on a scroll, That it may be for time to come, Forever and ever (Isaiah 30:8)
What is the lead domino for YOUR life?
As mentioned in yesterday's devotional, I have come to the conclusion that God wants me to coach people in groups of 15 and 1,000 to journal in UNCOMMON ways to experience breakthroughs and for LIFE Focus. Dr. Jerry Graham, my top mentor for the past year, has agreed to partner with me in this endeavor.
I've shared over and over that journaling is the lead domino for my life. This applies to all areas of my life. When I asked each of my web team members what is the lead domino for their lives, two of the three said journaling, even though that may not have manifested fully yet in their habits. Recently, I came to the realization that journaling may well be the lead domino for most people to experience breakthroughs in their own lives. Therefore, I am starting an entire series about journaling.
Before  my "UNCOMMON Journaling for Breakthroughs" webinar yesterday, I prepared a PowerPoint presentation. That will serve as the basis for my upcoming devotionals. Here is the basic outline of what I cover in my introductory journaling webinar and what I'll be covering in this series of journaling devotionals:
Why journal? (Benefits)
How do you journal? (Styles)
Why journal ONLINE? (Power)
History of Dr. Peck's journaling
Demo of Dr. Peck's journaling
Fruit of journaling
Testimonies
So What? Now What?
It's amazing how when you take a step in the direction of your destiny, God takes 10 steps toward you. Today, Jeff Bernstein, founder of Gates of Zion, called me out-of-the-blue. He told me that he recently started journaling using outstanding software that he downloaded from the web. There's a 45 day free demo if you are interested. To learn more, visit today's Link of the Day.
Take a step toward discovering and fulfilling YOUR destiny and REGISTER TODAY for one of my FREE webinars titled "UNCOMMON Journaling for Breakthroughs!"
Wednesday, June 11, Noon – 1 pm
Wednesday,  June 11, 8 – 9 pm
Thursday,  June 12, 4-5 pm
I like what Bill Gates (Microsoft) says, "If we don't act on a good idea within 24 hours, we are less than 50% likely to ever act on it. If we haven't acted on it inside of days, then we are less than 2% likely to ever act on it."
Prayer Power
Heavenly Father, we praise You as the God of HIStory. You told Your people in the Bible over and over to "Remember!" One of the best ways to remember what You've done and to discern what You are doing is to journal. Bless my readers to comprehend the significance of journaling. May many of them choose to learn more by participating in one of my upcoming webinars. May they refer their friends to do likewise. Thank You Jesus. Amen and hallelujah!
Link of the Day
The Journal – a powerful journaling and writing tool that can help you take control of your life
Blessings to explore the topic of journaling in depth!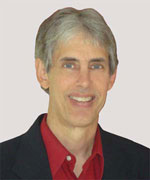 Joseph
Joseph Peck, M.D.
The Time Doctor
Empowering Dreams
Author, I Was Busy, Now I'm Not
www.empower2000.com
Connect – BE Blessed To Be A Blessing
LinkedIn: http://linkedin.com/in/thejournalguy
Facebook: http://facebook.com/thejournalguy
Twitter: http://twitter.com/thejournalguy

SHARE YOUR VICTORIES below!
It is easy, fun, and will inspire others.
There is tremendous power in a testimony. "And they overcame him (the devil) by the blood of the Lamb and by the word of their testimony." – Revelations 12:11
Caring/Sharing
Poem by Hugh Traulsen
If you dare to care, then share!
If you share, pay heed!!
God will reward every good deed!!!