"I have always found that mercy bears richer fruits than strict justice." – Abraham Lincoln
And behold, a certain lawyer stood up and tested Him, saying, "Teacher, what shall I do to inherit eternal life?" (Luke 10:25)
What must I do to inherit eternal life?
As mentioned in yesterday's devotional, God worked out the circumstances such that I listened to Pastor Randy Orndorff's sermon about the Good Samaritan three different times on my 7th spiritual birthday (Sunday Jan 6). It became very clear to me that God wants to drill home the message of the Good Samaritan deep down into my heart and your hearts as well. The scripture reading on Jan 6 was Luke 10:25-37.
And behold, a certain lawyer stood up and tested Him, saying, "Teacher, what shall I do to inherit eternal life?" He (Jesus) said to him, "What is written in the law? What is your reading of it?" So he answered and said," 'You shall love the LORD your God with all your heart, with all your soul, with all your strength, and with all your mind,' and 'your neighbor as yourself.'" And He said to him, "You have answered rightly; do this and you will live." But he, wanting to justify himself, said to Jesus, "And who is my neighbor?" Then Jesus answered and said: "A certain man went down from Jerusalem to Jericho, and fell among thieves, who stripped him of his clothing, wounded him, and departed, leaving him half dead. (Luke 10:25-30)
Why didn't the priest and the Levite stop to help the man beaten up alongside the road. Perhaps they were in rush needing to be somewhere on time. Perhaps they were fearful. Perhaps religious laws prevented them from helping someone unclean. Then a good, but despised Samaritan came along and responded in a way we know is right and good.
When we are in a position of being needed to help another, many attitudes arise within us. Jesus expects us to slow down, bend down, reach out, and lift up – to show mercy to those in need. Often these opportunities are unplanned and inconvenient. However, the greatest satisfaction and greatest blessings come when we serve others.
The Jericho Road is always with us. The Jericho Road is any place where people are robbed; where people are robbed of their dignity, robbed of their love, robbed of their food and clothing, robbed of their value as human beings.  It is any place where there is suffering and oppression. The Jericho Road is a symbol of suffering in the world.
This parable of the Good Samaritan is essentially about people not wanting to get involved with people who are suffering because of safety, because of money, because of time, because of inconvenience, because of busyness with churchy activities. While this parable is a condemnation of non-involvement, it also is an invitation for us to be merciful and kind to those in need.
It is much easier to take the "wide road" like the priest and the Levite than the narrow road like the Samaritan. Life is a highway. How much time do you spend reflecting on where you're going and what you're doing? How many times do you say, "Here I am LORD. What is the question?"
Prayer Power
Heavenly Father, thank You for Pastor Randy and the generous and caring congregation at Culpeper United Methodist Church. Bless them Lord. Water the good seeds that were sown this past weekend with Your miracle grow. Continue to multiply the number of people and organizations supporting Sam Reeves and Operation Rescue Liberia. Thank You Jesus. Amen and hallelujah!
Link of the Day
Jericho Road (The Good Samaritan) – by Sermons from Seattle
Blessings to choose to walk the narrow road and be a Good Samaritan!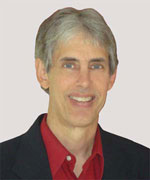 Joseph
Joseph Peck, M.D.
The Time Doctor
Empowering Dreams
Author, I Was Busy, Now I'm Not
www.empower2000.com
Connect – BE Blessed To Be A Blessing
LinkedIn: http://linkedin.com/in/thejournalguy
Facebook: http://facebook.com/thejournalguy
Twitter: http://twitter.com/thejournalguy

SHARE YOUR VICTORIES below!
It is easy, fun, and will inspire others.
There is tremendous power in a testimony. "And they overcame him (the devil) by the blood of the Lamb and by the word of their testimony." – Revelations 12:11
Caring/Sharing
Poem by Hugh Traulsen
If you dare to care, then share!
If you share, pay heed!!
God will reward every good deed!!!