The Impact of Yesterday's Tenebrae Service
"To be humble to superiors is duty, to equals courtesy, to inferiors nobleness." – Benjamin Franklin
By humility and the fear of the LORD Are riches and honor and life. (Proverbs 22:4)
In what areas of your life, do you need to die to yourself?
Yesterday evening, rather than hosting the weekly marriage LIFE group at our home, I attended the Tenebrae Service at New Salem Baptist Church. Before Pastor Chad Whaley and his wife Briana invited me a week ago, I had never heard of Tenebrae. The Tenebrae service has already had a huge impact me, not just last night, but this morning.
During this entire Passion Week, God has spoken the word "humility" to me over and over. So yesterday morning, the first prayer I wrote in my journal was one asking God to bless me with UNCOMMON humility. At the Tenebrae service, I wrote 4 different words on my black card and nailed that to the cross. One of those was "pride." That's not a fun thing to look at in yourself. It's not an easy thing to share about. It's interesting that the topic this week in my Implementation coaching course just happened to be "Dying to Yourself."
Here is what Ken Collins says on his web page titled "What is a Tenebrae Service?"
The word 'tenebrae' is Latin for shadows. The purpose of the Tenebrae service is to recreate the emotional aspects of the passion story, so this is not supposed to be a happy service, because the occasion is not happy. If your expectation of Christian worship is that it should always be happy and exhilarating, you won't appreciate this service until the second time you attend it.
The service was originally designed for Good Friday, but it can be used for Maundy Thursday as well. Both services have long scripture narratives, which for this service are divided into seven, eight, or nine parts, each one assigned to a different reader.
The service may include other parts, such as solemn hymns, a sermon, and Communion, but the core of the Tenebrae service works like this: It starts out with the church in candlelight. There are as many candles as there are readings, plus a white Christ candle. The readers go up one at a time, read their assigned selections, and extinguish one of the candles, until only the Christ candle remains. Then someone reads the first part of Psalm 22, which Jesus quoted on the cross. Then the Christ candle is put out, leaving the congregation in near total darkness—and near total devastation. At this point, the service ends. There is no benediction and the people leave in silence.
The purpose of the service is to recreate the betrayal, abandonment, and agony of the events, and it is left unfinished, because the story isn't over until Easter Day.
The first time I went to a Tenebrae service, I thought it was awful, because I didn't understand it. But I went a second time and now it is my favorite service in the year! After I became a pastor, I had one at my church. It was the first time they experienced a Tenebrae service, so I prepared them for it. Everyone who attended said it was the most moving service they had ever been to.
If you see only the happy ending of a movie, everyone who saw it from the start is elated, but you go away saying, "So they were all hugging each other? So what?" But if you see the beginning and the middle part, with all the suspense and grief, you understand what the characters overcame, and the happy ending is all the happier. So to me, attending the Easter service without attending the Holy Week services is like watching the happy ending of the movie without seeing the middle—you only rob yourself of joy.
Prayer Power
Heavenly Father, thank You for going to work on me in the past week to expose pride in my heart. Forgive me for the ways I have made things about me instead of about You. Bless me with UNCOMMON humility that I may truly serve the Body of Christ. Teach me and those reading this message to die to ourselves daily to rise to new life in You. Thank You Jesus. Amen.
Link of the Day
High impact YouTube video on the power of humility in 6 year old child
Blessings for UNCOMMON humility!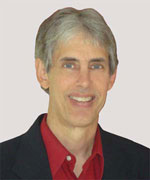 Joseph
Joseph Peck, M.D.
The Time Doctor
Empowering Dreams
Author, I Was Busy, Now I'm Not
www.empower2000.com
Connect – BE Blessed To Be A Blessing
LinkedIn: http://linkedin.com/in/thejournalguy
Facebook: http://facebook.com/thejournalguy
Twitter: http://twitter.com/thejournalguy

SHARE YOUR VICTORIES below!
It is easy, fun, and will inspire others.
There is tremendous power in a testimony. "And they overcame him (the devil) by the blood of the Lamb and by the word of their testimony." – Revelations 12:11
Caring/Sharing
Poem by Hugh Traulsen
If you dare to care, then share!
If you share, pay heed!!
God will reward every good deed!!!