The Greatest Revival Ever
The reward of a thing well done is to have done it. – Ralph Waldo Emerson
For if their being cast away is the reconciling of the world, what will their acceptance be but life from the dead? (Romans 11:15)
Are you willing to allow Jeff Bernstein open your eyes of understanding regarding the Jewish people and Israel through his daily e-prayer devotionals?
As mentioned yesterday, I prepared two devotionals on March 16 to bless Jeff Bernstein and Gates of Zion. My goal is to bless Israel because the mission of Gates of Zion is to open the eyes of Jewish people world-wide to the light of the Messiah. Even though these devotionals weren't scheduled to be emailed for a few days and Jeff knew nothing about them, the Holy Spirit led Jeff to send me emails on the two subsequent days indicating divine revelations to change the world. Here is Jeff's email sent on March 18, my birthday.
Hey Randy
Happy Birthday!
I realized another thing reading what you wrote on your web page [www.randypeck.com]:
LIFE PURPOSE
Since 2000, I have invested my life into developing the leadership skills necessary to be a great salesman for the Word of God. God has called me to be a catalyst to save ONE BILLION SOULS. While a catalyst doesn't make a reaction happen, it can accelerate the reaction more than 10,000 times.
A catalyst that is going to bring salvation to that many people (1 billion!) surely must be called to be a catalyst to awaken Israel from spiritual death. The very design of the enemy is to keep Israel in bondage so the world will not once again be turned upside down. That is what happened the last time the Jews carried the gospel!  Perhaps you have come into the Kingdom for such a time as this?  Romans 11:15 For if their rejection is the reconciliation of the world, what will their acceptance be but life from the dead?
The greatest revival ever will occur when Israel embraces her King. The power that will flow from that will change the world. I want you to become the catalyst you have purposed to be!
Again – Happy Birthday and to New Beginnings!
Your friend,
Jeff
Prayer Power
Heavenly Father, it's my desire to be a catalyst to ignite the greatest revival ever. Thank You Holy Spirit for Your divine revelation to Jeff that this will only happen when Israel embraces her King. Bless me with uncommon favor as I visit Israel for the very first time this upcoming week. Bless the Battalion of Deborah team that I am going with so we may bless many Jewish people in Israel and around the world. Open our eyes of understanding to world-changing revelations that only the Holy Spirit can reveal. Bless Virginia and our entire networks through this visit. To God be all the glory, now and forever. In Jesus name, we pray. Amen.
Link of the Day
Blessings to see Israel embrace her King soon!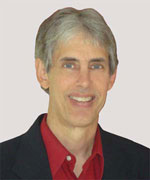 Joseph
Joseph Peck, M.D.
The Time Doctor
Empowering Dreams
Author, I Was Busy, Now I'm Not
www.empower2000.com
Connect – BE Blessed To Be A Blessing
LinkedIn: http://linkedin.com/in/thejournalguy
Facebook: http://facebook.com/thejournalguy
Twitter: http://twitter.com/thejournalguy

SHARE YOUR VICTORIES below!
It is easy, fun, and will inspire others.
There is tremendous power in a testimony. "And they overcame him (the devil) by the blood of the Lamb and by the word of their testimony." – Revelations 12:11
Caring/Sharing
Poem by Hugh Traulsen
If you dare to care, then share!
If you share, pay heed!!
God will reward every good deed!!!