Loving God with all your heart, mind, soul, and strength is the key to abundant life!
"Teacher, which is the great commandment in the law?" Jesus said to him," 'You shall love the LORD your God with all your heart, with all your soul, and with all your mind.'  "This is the first and great commandment. "And the second is like it: 'You shall love your neighbor as yourself.' "On these two commandments hang all the Law and the Prophets." (Matthew 22:36-40)
My life verse and favorite verse in all of Scripture is the Greatest Commandment. When I die, I want my epitaph on my tombstone to say "He loved Jesus! He loved people!" That is how I want to be remembered. That is how I want to live my life.
Moses, known as "the great law giver," was the first to share the Greatest Commandment in the Old Testament (Deuteronomy 6:5). But then Jesus shared it and elaborated more in three of the four Gospels (Matthew 22:37, Mark 12:30, Luke 10:27).
Jesus' statement that "On these two commandments hang all the Law and the Prophets" is absolutely profound. In essence, Jesus is saying that the Greatest Commandment is "cliff notes" for the Bible – or to put it another way, the entire Bible is summarized in the Greatest Commandment.
What does it mean to love God? Jesus said "If you love Me, keep My commandments." (John 14:15). To keep His Commandments it's essential to know what they are by reading the Bible or listening to it. But it's also important to be born again so that you have the power of the Holy Spirit within you. St. Paul said "If we live in the Spirit, let us also walk in the Spirit." (Galations 5:25)
I'm absolutely convinced that when you establish priorities and habits demonstrating a sincere love for God, then you will experience God's deep and abiding love for you. And as a result, love for people will naturally flow out from you like streams of living water. Also, you will have a burning desire to tell people about Jesus, the most important person in your life. Thus you will fulfill the Great Commission.
What is the most important daily habit you can ever have? In His Sermon on the Mount, the greatest sermon ever preached, Jesus said "But seek first the kingdom of God and His righteousness, and all these things shall be added to you." (Matthew 6:33) This not only means at the beginning of each day, but throughout each day.
Do you love God with all your heart, mind, soul, and strength?
Are you seeking the kingdom of God and His righteousness first each day?
Prayer Power
Jesus, you're my brother. There is no other. You're my all – my everything. It's all about You, not about me. Bless those who read this message to know You and make You known by seeking Your kingdom and righteousness first. To God be all glory, honor, and praise! Amen!
Link of the Day
All About God [www.allaboutgod.com]
Your Daily Blessing News
We serve a God of multiplication, not addition. God has put a desire in my heart to see this e-prayer devotional sent to one million people daily by June 30, 2007 (i.e. within one year of start up). Consequently, each week I will send a reminder asking you to recruit at least one new family member or friend. If we started with just two recipients in week #1, and each recipient recruited one new recipient each week, then after twenty weeks, we would have more than 1 million recipients. Bless someone you love TODAY by simply clicking the "Invite a Friend" link below. As the Nike slogan says "Just do it!"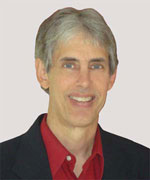 Joseph
Joseph Peck, M.D.
The Time Doctor
Empowering Dreams
Author, I Was Busy, Now I'm Not
www.empower2000.com
Connect – BE Blessed To Be A Blessing
LinkedIn: http://linkedin.com/in/thejournalguy
Facebook: http://facebook.com/thejournalguy
Twitter: http://twitter.com/thejournalguy

SHARE YOUR VICTORIES below!
It is easy, fun, and will inspire others.
There is tremendous power in a testimony. "And they overcame him (the devil) by the blood of the Lamb and by the word of their testimony." – Revelations 12:11
Caring/Sharing
Poem by Hugh Traulsen
If you dare to care, then share!
If you share, pay heed!!
God will reward every good deed!!!