"Do all the good you can, by all the means you can, in all the ways you can, in all the places you can, at all the times you can, to all the people you can, as long as you can." – John Wesley
"But a certain Samaritan, as he journeyed, came where he was. And when he saw him, he had compassion." (Luke 10:33)
How can you create more margin in your life to be able to help more people?
This past Saturday (July 14), I drove to visit my parents. They live 50 miles from my home. It had been about two weeks since I had seen them. I joined them for the Saturday evening mass at their church. The Gospel reading and sermon were about the Good Samaritan. This morning during my daily quiet time, I read Luke 9-10, which is what my son, Tim Jr, and I were scheduled to read. Chapter 10 happened to tell the story of the Good Samaritan.
I was deeply moved when I read the verse "And when he saw him, he had compassion." While my wife and children sometimes tell me I'm too generous, I find it difficult to walk by or ignore someone in need. I realize I don't own anything and every day is a precious gift from God. My goal each day is to sow as much good seed as I can – to do what John Wesley talked about above.
While my son was eating breakfast this morning, we discussed grace and mercy. When I asked him "What is grace?", he answered "undeserved favor from God." I don't remember his answer when I asked "What is mercy?" I then shared that grace is getting what we don't deserve, while mercy is not getting what we do deserve when we've messed up.
I then asked Robbie, "What is great grace?" He didn't have a good answer. To the best of my knowledge there is only one place in the Bible that speaks of "great grace" and that's in the book of Acts when the followers of Jesus were in true unity and meeting one another's needs.
Now the multitude of those who believed were of one heart and one soul; neither did anyone say that any of the things he possessed was his own, but they had all things in common. And with great power the apostles gave witness to the resurrection of the Lord Jesus. And great grace was upon them all. Nor was there anyone among them who lacked; for all who were possessors of lands or houses sold them, and brought the proceeds of the things that were sold, and laid them at the apostles' feet; and they distributed to each as anyone had need. (Acts 4:32-35)
Prayer Power
Most gracious heavenly Father, thank You for Your tender mercies which are new each and every day. Thank You for all the people who have stopped to help me when I was in need. My heart is broken as I think about all the hurting people that I personally know. Keep my heart soft and bless me with the resources and opportunities to bless many people around the world in need. Thank You Jesus. I love You dearly. Amen.
Link of the Day
Parable of the Good Samaritan – From Wikipedia, the free encyclopedia
[http://en.wikipedia.org/wiki/Good_Samaritan]
Blessings to do all the good you can every day!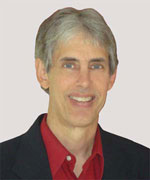 Joseph
Joseph Peck, M.D.
The Time Doctor
Empowering Dreams
Author, I Was Busy, Now I'm Not
www.empower2000.com
Connect – BE Blessed To Be A Blessing
LinkedIn: http://linkedin.com/in/thejournalguy
Facebook: http://facebook.com/thejournalguy
Twitter: http://twitter.com/thejournalguy

SHARE YOUR VICTORIES below!
It is easy, fun, and will inspire others.
There is tremendous power in a testimony. "And they overcame him (the devil) by the blood of the Lamb and by the word of their testimony." – Revelations 12:11
Caring/Sharing
Poem by Hugh Traulsen
If you dare to care, then share!
If you share, pay heed!!
God will reward every good deed!!!