The Gifts and Fruit of the Holy Spirit
Speak LORD, I love to listen to Your voice. See LORD, here I am!
The Spirit of the LORD shall rest upon Him, The Spirit of wisdom and understanding, The Spirit of counsel and might, The Spirit of knowledge and of the fear of the LORD. (Isaiah 11:2)
How much fruit of the Spirit are you manifesting?
According to Isaiah 11:2, there are at least six gifts of the Holy Spirit. These include wisdom, understanding, counsel, might, knowledge, and fear of the LORD. These gifts are freely available to us. That's why they are called gifts. Reading God's Word with an open mind and open heart is a very good way to receive these.
According to Galations 5:22-23, the fruit of the Spirit is love, joy, peace, patience, kindness, goodness, gentleness, faithfulness, and self-control. This list describes a Christian's character. As we manifest these character traits more consistently, people will see more of Jesus in us. There is no word in here about being given the Midas touch for resolving all financial woes.
The Spirit works to change Christians so that they have the depth of character the Bible talks about. Fruit is not automatic or sudden. Like everything else in this broken world and its broken people, it's something that arises in part, not completely, in this life. We are always "under construction."
Each person in the Spirit has a different share of each fruit, and each fruit has a different shape in each person — but all the fruit will show themselves in each Christian as he or she goes deeper into their walk with the Spirit.
Prayer Power
Holy Spirit, thank You for the gifts You freely give us. Bless us to be still to be able to hear Your whisper and give us hearts to obey You. Bless the choices that we make so we will bear much fruit that will last for all of eternity. In Jesus name, we pray. Amen.
Link of the Day
The Fruit of the Spirit  [www.spirithome.com/fruitssp.html]
Blessings to bear much fruit!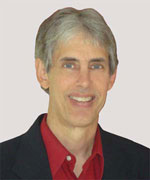 Joseph
Joseph Peck, M.D.
The Time Doctor
Empowering Dreams
Author, I Was Busy, Now I'm Not
www.empower2000.com
Connect – BE Blessed To Be A Blessing
LinkedIn: http://linkedin.com/in/thejournalguy
Facebook: http://facebook.com/thejournalguy
Twitter: http://twitter.com/thejournalguy

SHARE YOUR VICTORIES below!
It is easy, fun, and will inspire others.
There is tremendous power in a testimony. "And they overcame him (the devil) by the blood of the Lamb and by the word of their testimony." – Revelations 12:11
Caring/Sharing
Poem by Hugh Traulsen
If you dare to care, then share!
If you share, pay heed!!
God will reward every good deed!!!