The strongholds are coming down! God's children will prevail! – song on CD "Things That Matter"
"Every branch in Me that does not bear fruit He takes away; and every branch that bears fruit He prunes, that it may bear more fruit." (John 15:2)
How has your life been changed by these devotionals?
Today marks the final day in the first year of these devotionals. In obedience to the Holy Spirit, I first started these on July 1, 2006. The purpose is to bless millions of families to be a blessing to millions more. Hopefully, you and your family have been touched in a special way.
Rick Warren, the author of "The Purpose Driven Life," is a master communicator. He has more than 300 books about preaching, possibly more than anyone in the world. In his outstanding 11 CD series titled "Preaching For Life Change," Rick states definitively that the purpose of the Bible is "changed lives" and the purpose of preaching is "changed lives." The same applies to us and what we do. If we're not changing lives, we're wasting our time and that of others.
Have these devotionals been changing lives? Hundreds of people have emailed me to say "yes" and hundreds more have said "yes" in person. That's encouraging. The number of people on my daily email list grew from 353 on Jan 1, 2007 to 403 six months later. Since I created a new website and optimized the home page, I am seeing exponential growth with a net gain of 2 new people in February, 4 in March, 9 in April, 15 in May, and 23 so far in June.
During the past 12 months, a total of 120,090 emails were sent. Of these, more than 26,554 (22.6%) were opened. 8% of the time, people clicked through to one of the links. More importantly, many people prayed in unity nearly every day. During the past 365 days, I missed sending our personal devotionals on 27 days – 5 in 2006 and 22 in 2007. 
For more than 10 years, our family has sent out beautiful custom Christmas cards and letters to hundreds of family members and friends. But I wanted a better way to stay connected with people I've known and met. Over the past several years, I've spent hours a day filling my mind with the Word of God and teachings of great Christian leaders. As a result, God blessed me with this opportunity to speak words of life into your life.
Now, I'd like to hear back from you by email.
How has your life been changed by these devotionals?
What was your favorite devotional?
What was the most important life lesson you learned?
How many people did you forward these devotionals to?
Prayer Power
Heavenly Father, thank You for everyone on my email list who takes the time to read these devotionals. Thank You for the words You have spoken through me. Thank You for the hearts and lives that have been changed. Thank You for every marriage that is healthier – every family that is healthier. Thank you for everyone who has encouraged me. Bless each reader in a special way during the remainder of 2007. Bless them with divine breakthroughs in areas where they are struggling. Teach them to dream big dreams for You and then guide them to fulfill those. Jesus, we love You. Amen and Hallelujah!
Link of the Day
Archive of Your Daily Blessing Devotionals for the past12 months
Blessings to live a life that positively and eternally impacts the lives of many people!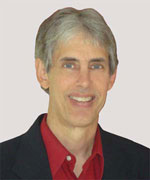 Joseph
Joseph Peck, M.D.
The Time Doctor
Empowering Dreams
Author, I Was Busy, Now I'm Not
www.empower2000.com
Connect – BE Blessed To Be A Blessing
LinkedIn: http://linkedin.com/in/thejournalguy
Facebook: http://facebook.com/thejournalguy
Twitter: http://twitter.com/thejournalguy

SHARE YOUR VICTORIES below!
It is easy, fun, and will inspire others.
There is tremendous power in a testimony. "And they overcame him (the devil) by the blood of the Lamb and by the word of their testimony." – Revelations 12:11
Caring/Sharing
Poem by Hugh Traulsen
If you dare to care, then share!
If you share, pay heed!!
God will reward every good deed!!!