The first fruits of your time
"Firstfruits refers to the first portion of the harvest that is given to God. Most notably the firstfruits are: 1) The first to come in time, 2) A pledge or hope of the greater harvest to follow, 3) Specially dedicated to God."
Honor the LORD with your possessions, And with the firstfruits of all your increase; So your barns will be filled with plenty, And your vats will overflow with new wine. (Proverbs 3:10)
What distractions do you allow to get in the way of giving the firstfruits of your TIME to Jesus each morning?
Yesterday morning I sent out my first YDB devotional in more than 3 weeks. That was prompted by an inspirational email received from Renato Amato, from Bracciano Italy. In my message I shared briefly about Renato, one of my top connections for 2009.
Yesterday afternoon, Renato and I had our our weekly coaching call over the Internet. Wow!!! While I'm supposedly the one doing the coaching, it seems I'm the one receiving the most coaching as I learn so many valuable life lessons. I'm coming to appreciate the tremendous UNITY (oneness) that Renato and his wife Patrizia enjoy. Those are the kinds of people I want to hang around.
Renato's blog has quickly become my favorite one ever. That says a lot. Renato is the only person in the world I know who is posting his two-way journal entries daily on his blog. He calls his daily messages WFJ = Words From Jesus.
Renato's message this morning titled "The first fruits of your time" is outstanding and reminds us of fundamental truths of tithing the best of our time each day in relationship with Jesus. It's so easy to make excuses and start days doing things for Jesus instead of listening to Him.
CLICK HERE to read Jesus' message to Renato this morning.
Incidentally, I highly, highly recommend subscribing to Renato's blog. This will bless you, your marriage, and your family. And while your at it, why not let your friends know about Renato's blog too?
Prayer Power
Heavenly Father, throughout history and the Bible, You have desired an intimate relationship with Your children in which they prioritize their time spent with You and with ears trained to listen to Your voice. Thank You that Renato is modeling this intimate relationship for others via the web. May Renato's example be contagious. Thank You Jesus. Amen.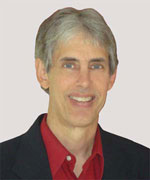 Joseph
Joseph Peck, M.D.
The Time Doctor
Empowering Dreams
Author, I Was Busy, Now I'm Not
www.empower2000.com
Connect – BE Blessed To Be A Blessing
LinkedIn: http://linkedin.com/in/thejournalguy
Facebook: http://facebook.com/thejournalguy
Twitter: http://twitter.com/thejournalguy

SHARE YOUR VICTORIES below!
It is easy, fun, and will inspire others.
There is tremendous power in a testimony. "And they overcame him (the devil) by the blood of the Lamb and by the word of their testimony." – Revelations 12:11
Caring/Sharing
Poem by Hugh Traulsen
If you dare to care, then share!
If you share, pay heed!!
God will reward every good deed!!!