The Extraordinary Miracle of 800 Battle Cry Tickets
God blesses generous people!
But this I say: He who sows sparingly will also reap sparingly, and he who sows bountifully will also reap bountifully. (2 Corinthians 9:6)
Who do you know who might benefit from going to Battle Cry this weekend?
How can you multiply this Battle Cry miracle through the web?
Battle Cry 2007 takes place this weekend at the Nissan Pavilion in Bristow, Virginia. This huge Christian youth rally was originally scheduled to take place at the Baltimore Ravens football stadium, but God miraculously moved it to Virginia. God's timing is perfect. He is changing the spiritual climate of Virginia on the same weekend Jamestown is hosting huge celebrations to commemorate America's 400th Anniversary. It's also Mother's Day weekend. Be ready for the spiritual fireworks. For details about this event, visit the Link of the Day.
Dewey McDonnell is one of my dearest friends. He has been sold out for Jesus for about ten years and he's been one of the most loyal participants with our Pray Culpeper team. Thanks to his faithfulness, about 800 people from Culpeper and surrounding counties are going to Battle Cry this weekend. Dewey has a call on his life to unite the youth and youth leaders, not only for Culpeper, but for all of Virginia.
In the Spring of 2006, Dewey invested $2,000 into God's Kingdom by buying 40 tickets to the Battle Cry event that took place in Philadelphia. He then rounded up more than 30 youth and youth leaders from Culpeper to go with him, including one of his daughters.
Two days after Battle Cry was over, Dewey shared his wonderful testimony about the event and its impact with our Pray Culpeper team in the Culpeper Library. We had about 18 people there, including at least 3 pastors. Dewey told us he felt led to buy significantly more tickets for the Battle Cry 2007 event – perhaps 200. Dewey told us that Battle Cry was offering a 50% sale for those who bought their tickets within the next week or so – $25/ticket instead of the usual $50/ticket.
Pastor Randy Orndorff then suggested that we buy 400 tickets for Battle Cry 2007 because 2007 was the 400th anniversary of Jamestown. Our Pray Culpeper team went back and forth about the optimal number of tickets to buy. Then Pastor Paula spoke up stressing the importance of coming into agreement before we prayed about this incredible opportunity. She brought our entire group into unity before leading us is a powerful prayer asking God to use this opportunity to bless our community, state, and nation through these 400 tickets. Then Dewey stepped out in faith to put up $10,000 to buy 400 tickets. Over the next month or so, about $7,000 came in from various people and churches.
In the Fall of 2006, Dewey went to Mclean Bible Church for a huge Teenmania event. Ron Luce, the Founder of Teenmania and Battle Cry was there. Unexpectedly, God opened a huge door. People who attended this and already had tickets for Battle Cry 2007 were told the number of tickets they had would be doubled for free. God miraculously doubled Dewey's tickets from 400 to 800. Dewey's $10,000 investment now had a value of $40,000 = $50/ticket x 800 tickets.
Next came the problem of finding enough people from Culpeper and surrounding communities to go to Battle Cry in May 2007. The LORD, a God of action, went to work by uniting the hearts of youth leaders. Typically, about 3-4 youth leaders were coming to the monthly youth leaders meeting in Culpeper. But on December 1, 2006, nine youth leaders from different church and ministries met to discuss working together to pastor our city. Now most of the 800 Battle tickets are spoken for.
On Sunday April 15, the day before the Virginia Tech shooting tragedy, the Culpeper News had a full page article on the front page of the newspaper titled "The Miracle of the Battle Cry Tickets". See full article below.
Dewey forwarded a link to that article to Teenmania, which led to him being asked to share this miracle on May 12 at Battle Cry in front of 15,000-25,000 people. Then God opened the door for me to join him to share how prayer evangelism and our Pray Culpeper team played a key role in this miracle.
Prayer Power
Heavenly Father, You are so good and so amazing. Thank You for Dewey McDonnell's humility, diligence, and faithfulness to You. Thank You for his friendship. Thank You for his active participation with our Pray Culpeper team. Thank You for the many ways you have been blessing his family. We ask You LORD to do something extraordinary this weekend at Battle Cry. Rend the heavens. Rain down Your Holy Spirit to make this a Pentecost weekend where thousands of lives are changed forever to impact the world for Jesus. Praise be to the LORD God Almighty! Amen and Hallelujah!
Link of the Day
Details for Battle Cry 2007 – May 11-12 at the Nissan Pavilion in Bristow, Virginia
Blessings to see a Great Awakening in our youth in 2007!
---
The Miracle of the BattleCry Tickets
Source: Culpeper Star Exponent
Author: Katie Dolac, Staff Writer
Date: Sunday, April 15, 2007
Comment: This article happened to appear as a full page artilce on the front page of the Culpeper Star Exponent the day before the Virginia Tech shooting tragedy.
Dewey McDonnell displays the credit card he used to purchase 400 tickets to Christian youth movement event BattleCry 2007. In what he calls "The Miracle of the BattleCry Tickets," his order was doubled free of charge. (Staff Photo, Katie Dolac)
Ask Dewey McDonnell or anybody in the weekly Pray Culpeper group about "The Miracle of the BattleCry Tickets" and they'll be happy to share the story.When McDonnell took a youth group of 40 to a national, two-day Christian youth movement in Philadelphia last year, he had tickets to spare. He had so many leftover tickets that he walked around Philadelphia handing them out to strangers.McDonnell returned to Pray Culpeper with stories and a business proposition.
If they acted immediately, they could pre-order tickets for next year's BattleCry at half-price – a full year before the May 11 and 12 youth rally at Nissan Pavilion.
McDonnell mulled over the idea of purchasing 200 tickets for $25 each, a savings of $5,000. The group embraced the idea, and prayed intently over the decision at the next Pray Culpeper meeting.
In the midst of prayer, God seemed to be leading them to a much different number.
"We all took a big 'gulp' when that '400' came up," said Pray Culpeper member Virginia Morton.
Without so much as a second thought, McDonnell charged $10,000 to his personal credit card – enough to cover 400 tickets.
"How could I say 'no' to something like that," McDonnell said.
"Talk about an act of faith," said Randy Peck, a Pray Culpeper regular.
Within weeks churches and individuals chipped in, compensating for about $7,000 of his expense.
Then something incredible happened.
When Dewey went to BattleCry youth leader training he learned promoters rewarded those who pre-ordered tickets in faith with double their original order. This meant McDonnell's original order for 400 tickets doubled to 800 for free – $40,000-worth of tickets, for only $10,000.
"God's blessed Dewey for being faithful with this," Peck said.
McDonnell says about 600 of the 800 are already spoken for, and there is still nearly a month before the BattleCry rally, which serves to inspire teens nationwide to embrace Christian values and denounce pop culture messages that advocate sex and drug use.
Up to 25,000 teens could turn out to watch a two-day festival of rock 'n' roll – sans sex and drugs – at Nissan in May.
"It's not to introduce people to Christ," McDonnell said. "It's to take where they are in Christ and move them up."
Pray Culpeper is sponsoring a Christian youth unity rally to promote BattleCry 2007 at Culpeper Middle School Tuesday from 7 to 8:30 p.m. Comedian and evangelist Billy Dougoud will host the event with special guests Cody Merrill of Stafford, Mike Guzzardo of Teen Mania and Culpeper's Rize Up praise band.
"God not only answers prayers, he multiplies them," Morton said.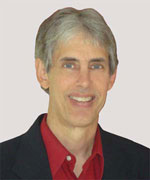 Joseph
Joseph Peck, M.D.
The Time Doctor
Empowering Dreams
Author, I Was Busy, Now I'm Not
www.empower2000.com
Connect – BE Blessed To Be A Blessing
LinkedIn: http://linkedin.com/in/thejournalguy
Facebook: http://facebook.com/thejournalguy
Twitter: http://twitter.com/thejournalguy

SHARE YOUR VICTORIES below!
It is easy, fun, and will inspire others.
There is tremendous power in a testimony. "And they overcame him (the devil) by the blood of the Lamb and by the word of their testimony." – Revelations 12:11
Caring/Sharing
Poem by Hugh Traulsen
If you dare to care, then share!
If you share, pay heed!!
God will reward every good deed!!!