The Elk River Story – States Impacted
Your future is decided by who you choose to believe.
'Choose wise, understanding, and knowledgeable men from among your tribes, and I will make them heads over you.' (Deuteronomy 1:13)
Rick Heeren has a special anointing for community and state transformation. A few years ago, Chuck Pierce and Dutch Sheets prophesied that Minnesota will be the threshing floor for the nation. Rick Heeren serves as the State Apostolic Coordinator for the United States Global Apostolic Prayer Network – Minnesota. His goal is to raise up 5,000 intercessors over the State of Minnesota.
In the past few years, Elk River Minnesota, as a prototype of prayer evangelism in America, has detonated numerous other cities and even states. Transformation Hawaii and Transformation North Carolina are well underway. Transformation Virginia is gaining momentum.
In November 2005, representatives from about 20 states and 60-70 different cities gathered in Elk River Minnesota for the Harvest Evangelism conference. Nearly all of these people had been called by God to lead transformation initiatives in their own cities. Visitors received impartation and were equipped to take back what they learned to their own cities. I had the privilege to experience this first hand and bring it back to Virginia.
Are you ready to see your state transformed by God's love and power?
Are you coming to the Transformation North Carolina conference September 8-9?
Prayer Power
Father, it's so exciting to learn of how You are pouring out Your Spirit on all flesh. The Bible says the devil comes to kill, steal, and destroy. We see plenty of that around the world today. Thank You for the hope we have in Jesus every day. Open the eyes of the blind around us so they may see what a great and awesome God You really are. Bless us with a ministry of paths – to be Jesus to whoever You put in our paths. Thank You Jesus. Amen.
Links of the Day
Transformation NC conference [http://www.harvestevan.org/index.php?id=140] – September 8-9, 2006 in Durham NC
Dutch Sheets [http://yourdailyblessing.com/blog/wp-admin/www.dutchsheets.org] – Empowering believers for passionate prayer and world-changing revival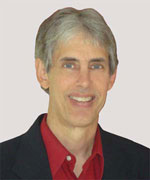 Joseph
Joseph Peck, M.D.
The Time Doctor
Empowering Dreams
Author, I Was Busy, Now I'm Not
www.empower2000.com
Connect – BE Blessed To Be A Blessing
LinkedIn: http://linkedin.com/in/thejournalguy
Facebook: http://facebook.com/thejournalguy
Twitter: http://twitter.com/thejournalguy

SHARE YOUR VICTORIES below!
It is easy, fun, and will inspire others.
There is tremendous power in a testimony. "And they overcame him (the devil) by the blood of the Lamb and by the word of their testimony." – Revelations 12:11
Caring/Sharing
Poem by Hugh Traulsen
If you dare to care, then share!
If you share, pay heed!!
God will reward every good deed!!!