The Elk River Story – Marketplace Changed
If you want to see something you have never seen, you have to do something you have never done!
"By this My Father is glorified, that you bear much fruit…" (John 15:8)
The united prayers and intercession from the Pray Elk River team first impacted the spiritual climate of Elk River Minnesota. This in turn had a dramatic impact on the marketplace, including the government, schools, and businesses.
A shining example of this is Riverview Community Bank. Chuck Ripka, who was nurtured in the Pray Elk River team, played a lead role in getting this overtly Christian bank going. The Bank, founded in March, 2003, accumulated $100 million in deposits in the first 28 months, making it the fastest growing community bank in the history of Minnesota and possibly in America. During this period about 115 people accepted Jesus Christ as their Savior and Lord during banking hours. Additionally, 70 people were healed when they received prayer at the bank.
On October 31, 2004, the New York Times published a ten-page article titled "Faith at Work." Much of that article had to do with Riverview Community Bank. As a result of this article, news teams from many parts of the world came to Elk River or called to document the marketplace ministry happening at the Bank, and the spiritual climate change taking place in the city.
When I went to Argentina in October 2005 for a Harvest Evangelism conference, I had the privilege to meet several key leaders from the Pray Elk River team. A month later, I visited Elk River Minnesota for another Harvest Evangelism conference. The first-hand testimonies were amazing, but even more impressive to me is how God used these leaders to subsequently impact other cities and nations.
What can you do differently to experience something new (and supernatural) in your work place?
Prayer Power
Heavenly Father, thank You for what You did in Elk River Minnesota. Thank You for using Rick Heeren and The Elk River Story to bless Culpeper. Thank You for allowing me to see first hand how applying the principles of prayer evangelism works rapidly to change the spiritual climate. Bless our Pray Culpeper team to ignite an epidemic of prayer evangelism in Culpeper that will rapidly spread across Virginia, America, and the world. Show each of us daily what our roles are to be. Bless all those who bless Culpeper and Virginia. Thank You Jesus. Amen.
Link of the Day
Faith in the Workplace > Living Your Faith at Work
http://www.christianitytoday.com/workplace/features/living.html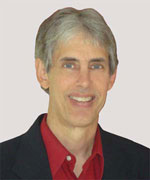 Joseph
Joseph Peck, M.D.
The Time Doctor
Empowering Dreams
Author, I Was Busy, Now I'm Not
www.empower2000.com
Connect – BE Blessed To Be A Blessing
LinkedIn: http://linkedin.com/in/thejournalguy
Facebook: http://facebook.com/thejournalguy
Twitter: http://twitter.com/thejournalguy

SHARE YOUR VICTORIES below!
It is easy, fun, and will inspire others.
There is tremendous power in a testimony. "And they overcame him (the devil) by the blood of the Lamb and by the word of their testimony." – Revelations 12:11
Caring/Sharing
Poem by Hugh Traulsen
If you dare to care, then share!
If you share, pay heed!!
God will reward every good deed!!!