The Elk River Story – Introduction
The Elk River Story is more than a story. It's a move of God.
"Enlarge the place of your tent, And let them stretch out the curtains of your dwellings; Do not spare; Lengthen your cords, And strengthen your stakes. For you shall expand to the right and to the left, And your descendants will inherit the nations, And make the desolate cities inhabited." (Isaiah 54:2-3)
In November 1992, Rick and Rachel Heeren visited Argentina for the first time and met Ed Silvoso, the founder of Harvest Evangelism. Their lives were forever changed. While on the airplane heading back home after the Harvest Evangelism conference, God audibly spoke to Rick saying: "I want you to be an ambassador to bring what you have just experienced in Argentina, back to your own country, beginning in your own home town of Minneapolis and St. Paul." Rick obeyed the voice of the Lord and the result is the "The Elk River Story." Elk River became a prototype for prayer evangelism in America and has now detonated numerous cities in Minnesota, America, and the world.
In March of 2005, my life changed forever when I met Rick Heeren over the phone. I knew God had called me to be a great salesman for the Word of God and to be a catalyst to transform the state of Virginia, but I didn't know how. Rick Heeren has an anointing for city transformation. After Rick Heeren came to Culpeper Virginia for his first visit in June 2005, the local newspaper printed an article titled "Business Forecast: A new spiritual climate." Within two weeks, Pray Culpeper [www.prayculpeper.org] was birthed.
Stay tuned to learn more about The Elk River Story over the course of this next week.
Do you want to see your city transformed by the power of Jesus Christ?
Would you like to know how to make this happen?
If so, order and read The Elk River Story book.
Prayer Power
LORD, thank You for Ed and Ruth Silvoso, the founders of Harvest Evangelism. Thank You for the way You are using that ministry to disciple nations through marketplace transformation. Thank You for Rick and Rachel Heeren. Thank You for Rick's great ability to communicate, both in person and by writing books. Thank You for sending the Heerens to Culpeper to bless me, my family, and our community. I ask You to richly bless the Heeren family and the entire Harvest Evangelism team. I ask you to use all types of media (radio, TV, Internet, etc) to make people aware of The Elk River Story so that we will see a marked acceleration of community transformation across America. Thank You Jesus. Amen.
Link of the Day
The Elk River Story – book by Rick Heeren
[http://www.rickheeren.org/the-elk-river-story.htm]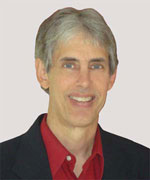 Joseph
Joseph Peck, M.D.
The Time Doctor
Empowering Dreams
Author, I Was Busy, Now I'm Not
www.empower2000.com
Connect – BE Blessed To Be A Blessing
LinkedIn: http://linkedin.com/in/thejournalguy
Facebook: http://facebook.com/thejournalguy
Twitter: http://twitter.com/thejournalguy

SHARE YOUR VICTORIES below!
It is easy, fun, and will inspire others.
There is tremendous power in a testimony. "And they overcame him (the devil) by the blood of the Lamb and by the word of their testimony." – Revelations 12:11
Caring/Sharing
Poem by Hugh Traulsen
If you dare to care, then share!
If you share, pay heed!!
God will reward every good deed!!!