The Difference Between Women and Men's Brains
Laughter is an instant vacation!
Then our mouth was filled with laughter, And our tongue with singing. Then they said among the nations, "The LORD has done great things for them." (Psalm 126:2)
Do you need a good laugh today?
What makes you laugh? 
God is a funny God. Look, he uses ordinary people like you and me, despite some of the foolish things we do, to accomplish extraordinary things for Him to fulfill His perfect plan. Amazing!
God has a great sense of humor. When you really get to know God well, he'll reach out through people and some really weird circumstances to make you laugh. With all the turmoil in the world, we all need a good laugh now and then. Laughter is an instant vacation. And laughter breaks down barriers between people, races, churches, etc.
For those of you who know me really well, you know I love to laugh. After I had worked at Giles Memorial Hospital for 3 months in late 2003, one of the nurses commented after I started laughing hard, "Dr. Peck, I thought you were always serious." I replied, "You just don't really know me very well."
Today I thought I'd change things up a bit and share a link to a hilarious YouTube video titled "The Difference Between Women and Men's Brains." I came across this while tweeting on Twitter today. In addition to connecting me to many of the shakers and the movers on the web, Twitter is lots fun.
Enjoy today's funny Link of the Day.
Prayer Power
Heavenly Father, thank You for the gift of laughter. Thank You for people who make us laugh. Help each of us to take You seriously, but not ourselves. Without you, each of us is a mess. Love You Jesus. Amen and hallelujah!
Link of the Day
The Difference Between Women and Men's Brains – YouTube video
Blessings to laugh hard, play hard, work hard, and REST!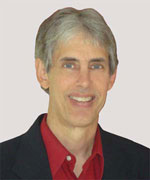 Joseph
Joseph Peck, M.D.
The Time Doctor
Empowering Dreams
Author, I Was Busy, Now I'm Not
www.empower2000.com
Connect – BE Blessed To Be A Blessing
LinkedIn: http://linkedin.com/in/thejournalguy
Facebook: http://facebook.com/thejournalguy
Twitter: http://twitter.com/thejournalguy

SHARE YOUR VICTORIES below!
It is easy, fun, and will inspire others.
There is tremendous power in a testimony. "And they overcame him (the devil) by the blood of the Lamb and by the word of their testimony." – Revelations 12:11
Caring/Sharing
Poem by Hugh Traulsen
If you dare to care, then share!
If you share, pay heed!!
God will reward every good deed!!!