The Call Nashville 07.07.07
God says, "It is not too late for you, America!"
"Now, therefore," says the LORD, "Turn to Me with all your heart, With fasting, with weeping, and with mourning. So rend your heart, and not your garments … Blow the trumpet in Zion, Consecrate a fast, Call a sacred assembly; Gather the people, Sanctify the congregation, Assemble the elders, Gather the children and nursing babes; Let the bridegroom go out from his chamber, And the bride from her dressing room… And it shall come to pass afterward that I will pour out My Spirit" (Joel 2:12-16,28)
How will you help summon the Church to Nashville for this solemn assembly?
TheCall Nashville is not a festival, it's a fast. On 07.07.07, tens of thousands from across America will gather in Nashville to fast, pray, and cry out to God for a massive youth revival even greater than the Jesus Movement! In the past, massive gatherings of fasting and prayer have turned the tide of history.
40 YEARS ARE OVER! In 1967, 100,000 young people aged 15-25, flocked to San Francisco to experience the hippie movement, where they experimented with LSD, pot, casual sex, and Eastern mysticism in what became known as the "Summer of Love."
When these newly recruited Flower Children returned home at the end of summer, they flooded cities in the US and Europe with a message that opposed authority and scorned conservative morals. This counterculture rebellion rapidly shifted global culture, the effects of which are still with us today.
In 1967, the Jesus Movement was born – a youth revival starting on the streets that swept across the country, exploding into college campuses and coffeehouses. Hundreds of thousands were impacted by this awakening.
In the 60's, there was a Great Divorce as a generation turned from the heart of God and His ways. Now it is time to return to the Lord to renew our covenant vows of love with Him. In the Bible, the word for "oath" literally comes from the word "seven." 07.07.07 is an invitation, a divine opportunity to divorce our false loves and remarry the Lord.
2007 is a covenant year for America, the 400th anniversary of the planting of the cross in Virginia. We believe that if the Church will gather to fast and pray, god will visit America in a historic awakening again.
Don't miss TheCall Simulcast! This PrayerCast will take place live on GodTV [www.god.tv] tomorrow (May 26th) from 8:00pm – 10:00pm Eastern Time.
Prayer Power
Heavenly Father, thank You for making 2007 a covenant year for America. Thank You that Lou Engle heard Your voice and responded with obedience to make TheCall Nashville possible. Bless him and his entire planning team. Prepare the hearts of people across America to come to Nashville on 07.07.07. Bless the 40 days of fasting and prayer that begin tomorrow and lead up to 07.07.07. May millions of Americans turn to You with all their hearts, with fasting, weeping, and mourning. In Jesus' name, we pray. Amen.
Link of the Day
TheCall.com [www.thecall.com]
Blessings to turn to God with all your heart, with fasting, weeping, and mourning!
Your Daily Blessing News
Most of today's message came directly from a flier for TheCall Nashville.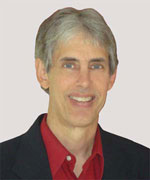 Joseph
Joseph Peck, M.D.
The Time Doctor
Empowering Dreams
Author, I Was Busy, Now I'm Not
www.empower2000.com
Connect – BE Blessed To Be A Blessing
LinkedIn: http://linkedin.com/in/thejournalguy
Facebook: http://facebook.com/thejournalguy
Twitter: http://twitter.com/thejournalguy

SHARE YOUR VICTORIES below!
It is easy, fun, and will inspire others.
There is tremendous power in a testimony. "And they overcame him (the devil) by the blood of the Lamb and by the word of their testimony." – Revelations 12:11
Caring/Sharing
Poem by Hugh Traulsen
If you dare to care, then share!
If you share, pay heed!!
God will reward every good deed!!!