"Never forget that your earthly and eternal happiness will be determined by this one thing; your attitude toward and relationship with the WORD OF GOD!" – Charlie Kennon
For our God is a consuming fire. (Hebrews 12:29)
Is is really possible to see a 30, 60, or even 100 fold increase in impact (and revenue) in just one year?
I believe so – by multiplying the gifts God has blessed us with in others. Let me share an example.
Nancy Slocum is a relatively new friend I first met in late August 2009 when doing an introductory live presentation about Web 2.0 at St Michael's Church in Glen Allen (Richmond) Virginia.
Nancy and Bertha Hinson, prayer and accountability partners, were two of six people to sign up for the 8-week ProsperNow777 (Web 2.0) training that Jerry Graham and I started on September 15. Neither Nancy nor Bertha had any experience or knowledge of Web 2.0. So what has transpired in their lives in such a short time is truly miraculous. Today, I'll share about Nancy and tomorrow about Bertha.
Nancy had been journaling 2-way (i.e. dialoguing with the LORD) for years, but with her own blog she finally had a way to share what God was laying on her heart with the world through the world-wide-web. Nancy was extremely consistent in posting her 2-way prayer entries to her blog, so much so that in the last 2 weeks of November, her blog had about 8,000 page views. That's amazing. Think about it.
I have come to discover that both Nancy and Bertha are generals of intercession. As far as I'm concerned, those are the most important people to have on any team, especially Team Destiny with its billion soul vision.
In a span of just a few months, Nancy has gone from knowing nothing about Web 2.0 to
1) Become an integral part of our Team Destiny support TRIBE to help our big ticket Web 2.0 clients
2) Help launch the Words From Jesus global movement forward
3) Be invited to participate in the Marching Through Culpeper movie project prayer calls and ignite a bonfire
On Dec 13 while resting and reflecting, the LORD told me Nancy is "the bellows of God," an instrument to blow the breadth of God on the Holy Spirit fire among the Words From Jesus TRIBE, making the fire burn much hotter and brighter.
Today, Nancy published a new blog post titled "WFJ: VICTORY IS YOURS MARCHING THROUGH ZION."  That's an amazing message from the LORD that really inspired and encouraged me and Virginia Morton. I hope it does for you too.
Incidentally, if you've haven't already subscribed to Nancy's blog, this is one I highly recommend.
Prayer Power
Heavenly Father, thank You for Nancy Slocum and for the way using are using her as Your bellows to blow the breadth of God on burning logs to create Holy Spirit bond fires. Thank You for the powerful Marching Through Culpeper prayer call on December 15. Thank You for the 2 POWERFUL QUESTIONS Virginia asked, "Where is the good soil? Where should we plant our seeds?" Give us discernment. May each of us write these questions in our own journals and seek You for the answers. In Jesus' name, Amen.
Blessings to allow the breadth of God to fan the flames burning within you!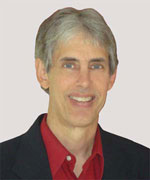 Joseph
Joseph Peck, M.D.
The Time Doctor
Empowering Dreams
Author, I Was Busy, Now I'm Not
www.empower2000.com
Connect – BE Blessed To Be A Blessing
LinkedIn: http://linkedin.com/in/thejournalguy
Facebook: http://facebook.com/thejournalguy
Twitter: http://twitter.com/thejournalguy

SHARE YOUR VICTORIES below!
It is easy, fun, and will inspire others.
There is tremendous power in a testimony. "And they overcame him (the devil) by the blood of the Lamb and by the word of their testimony." – Revelations 12:11
Caring/Sharing
Poem by Hugh Traulsen
If you dare to care, then share!
If you share, pay heed!!
God will reward every good deed!!!